IU, BTS, & Yoo Jae Suk, & More, Netizens Recently Vote For Their Favorite Celebrity!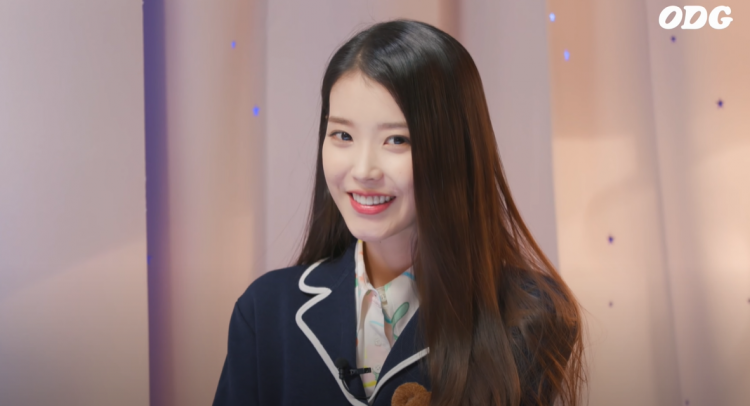 Did your favorite celebrity make the cut? Find out below!
On the 19th of November, Daily Sports Korea dropped the results gathered from a recent popularity poll. The media survey happened online, and it asked netizens questions such as "Which is your favorite sports team?", "Who is your favorite celebrity?" and many more.
The recent poll happened from the 16th of October until the 4th of November, and netizens were able to submit their answers online and view their cellular devices. Amazingly, a plethora of big names in Korea was present, but the top 1 in a certain order was surprising in a good way.
As per the media outlet, the results for the poll asking "Who is your favorite celebrity" showed that Yoo Jae Suk, a popular comedian, and MC, went on to be ranked first place. He was then followed by IU and BTS, placing 2nd and 3rd place, respectively.
READ: IU Is The No.1 Artist Who Spent The Most Hours With A Perfect-All-Kill On South Korean Charts, See Full Ranking
As per reports, Yoo Jae Suk had gotten first place on the poll for four straight years.
Notably, Yoo Jae Suk topped the poll getting 8.8% of votes, IU then placed second with 5.1%, followed by BTS with 3.3% of the votes.
READ: BTS, SEVENTEEN, NCT DREAM: K-Pop Albums With The Highest First Week Sales On Hanteo
Ranking 4th, 5th,6th, 7th, and 8th, were Jeon Ji Hyun with 2.1% of votes, Gong Yoo with 2.0% of votes, Kim Seon Ho with 1.5% of votes, Song Joong Ki with 1.4% of votes, and both Kim Hye Soo and Shin Min Ah tied with 1.2% of votes.
Other Korean celebrities that ranked on the poll were Song Hye Kyo, Lee Young Ae, Lim Young Woong, Kang Ho Dong, Han Ji Min, Hyun Bin, Kim Jong Kook, and Lee Jung Jae.
Congratulations to all Korean celebrities who made the list!
© 2022 Korea Portal, All rights reserved. Do not reproduce without permission.
Tags:
kwave
,
kwave news
,
kwave updates
,
Kpop
,
kpop news
,
Kpop updates
,
Kdrama
,
kdrama news
,
kdrama updates
,
kmovie
,
kmovie news
,
kmovie updates
,
Daily Sports Korea
,
Daily Sports Korea poll
,
Daily Sports Korea Who is your favorite celebrity?
,
Who is your favorite celebrity?
,
Yoo Jae Suk
,
Yoo Jae Suk News
,
Yoo Jae Suk updates
,
IU
,
IU news
,
IU Updates
,
BTS
,
bts news
,
BTS Updates
,
Jeon Ji Hyun
,
Jeon Ji Hyun news
,
Jeon Ji Hyun updates
,
Gong Yoo
,
Gong Yoo News
,
Gong Yoo Updates
,
Kim Seon-ho
,
Kim Seon Ho news
,
Kim Seon Ho updates
,
Song Joong Ki
,
Song Joong Ki news
,
song joong ki updates
,
Kim Hye Soo
,
Kim Hye Soo News
,
Kim Hye Soo updates
,
Shin Min Ah
,
Shin Min Ah news
,
Shin Min Ah updates
,
Song Hye Kyo
,
Song Hye Kyo news
,
Song Hye Kyo updates
,
Lee Young Ae
,
Lee Young Ae news
,
Lee Young Ae updates
,
Lim young Woong
,
Lim Young Woong news
,
Lim Young Woong updates
,
Kang Ho Dong
,
Kang Ho Dong news
,
Kang Ho Dong updates
,
Han Ji Min
,
Han Ji-Min news
,
Han Ji Min updates
,
Hyun Bin
,
Hyun Bin News
,
Hyun Bin Updates
,
Kim Jong Kook
,
Kim Jong Kook news
,
Kim Jong Kook updates
,
Lee Jung Jae
,
Lee Jung Jae news
,
Lee Jung Jae updates