Jessi X Sunmi: K-Pop Queens Recently Did A Collaboration To The Delight Of Fans!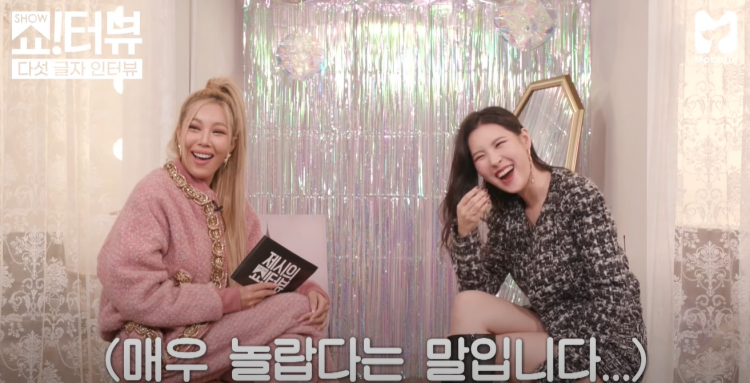 Fans recently woke up to an amazing collaboration between Sunmi and Jessi!
Two of the most well-known female artists in the K-pop industry, Sunmi and Jessi, have collaborated with Ed Sheeran on a remix for his song entitled "Shivers," and the result has turned out to be nothing short of amazing.
READ: Singer Seo In-young Assaulted IU In A Restroom & Fought Jessi? Singer Addresses Rumors!
Notably, while a collaboration with Ed Sheeran is truly searched upon, fans also found it exciting to see both Sunmi and Jessi do a collaboration with one another, as the two have shown before that they truly have good chemistry as both of them complement each other's styles in music.
Jessi and Sunmi's collaboration on "Shivers" further supports this idea. The two recently flexed their easy chemistry in a recent teaser video for "Shivers," both showing intricate scenes together.
READ: Sunmi's Label, Abyss Company, Taking Legal Action Towards Highly Inappropriate Commenters!
Fans also previously witnessed Jessi and Sunmi's amazing chemistry as the two were together in October of last year when Sunmi went on Jessi's "Showterview." Both Jessi and Sunmi had fun with one another, being comfortable and overall having a fun time.
Following this, fans noted their longing to see a collaboration between both Sunmi and Jessi, as both of their natural chemistry with each other is sure to be an amazing asset.
READ: Is Sunmi Secretly Naevis? aespa & Former Wonder Girls Member Have A Wholesome Interaction!
The collaboration between Sunmi and Jessi, which is the amazing track of Ed Sheeran's "Shivers," is truly something noted in the history books!
Congratulations to both Sunmi and Jessi on the successful collaboration!
READ: Netizens Crack Up As Sunmi Hilariously 'Supported' J.Y. Park With His Previous Comeback
Stay tuned for more news and updates regarding your favorite K-pop artists!
© 2023 Korea Portal, All rights reserved. Do not reproduce without permission.
Tags:
ed sheeran
,
ed sheeran news
,
Ed Sheeran updates
,
US
,
US news
,
US updates
,
Ed Sheeran Shivers
,
Shivers
,
kwave
,
kwave news
,
kwave updates
,
Kpop
,
kpop news
,
Kpop updates
,
ABYSS COMPANY
,
ABYSS COMPANY artists
,
ABYSS COMPANY news
,
ABYSS COMPANY updates
,
ABYSS COMPANY Sunmi
,
Sunmi
,
SUNMI news
,
SUNMI updates
,
Sunmi and Jessi
,
Jessi and Sunmi
,
P NATION
,
P NATION artists
,
P NATION news
,
P NATION updates
,
P NATION Jessi
,
Jessi
,
Jessi news
,
Jessi updates