Will BTS, Who Wrote New History On The AMAs, Receive Special Military Service Exemption?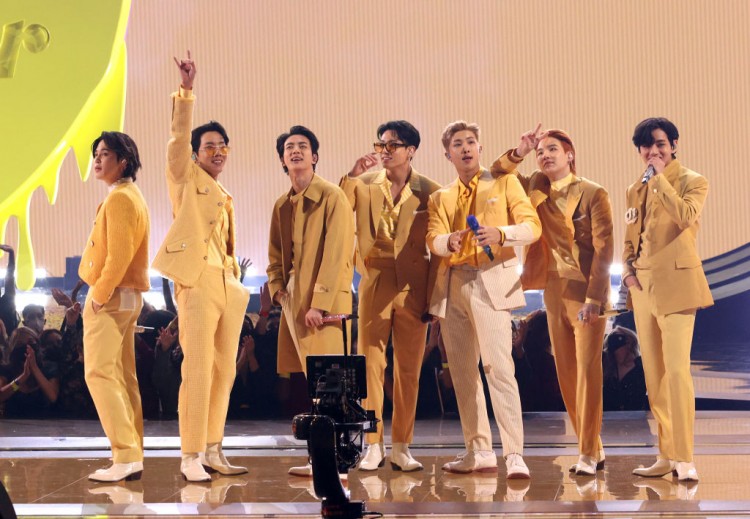 BTS became the first Asian artist to win the "Artist of the Year" award at the American Music Awards (AMA), one of the top three popular music awards in the United States.
Accordingly, attention is focused on some amendments to South Korea's Military Service Act, which will be discussed on the 25th.
On the 24th, the Korea Music Contents Association said, "Korean pop musicians are playing a leading role in enhancing the national image and upholding the national prestige, and are producing results that are not lacking compared to any other field."
The representative from the KMCA also emphasized that the contribution made by world-famous K-Pop artists to the image of the country needs to be recognized by amending the law.
READ: BTS's Jimin, ASTRO's Eunwoo, SF9's Rowoon, & More, November's Most Popular Boy Group Member!
The National Assembly National Defense Committee Bill Review Subcommittee will be having the discussion on the amendment to the Military Service Act with the main goal of including pop culture artists as the subjects of special exemption for the military service.
The National Defense Commission plenary meeting will be held on the 26th.
According to the current Military Service Act, popular artists are not recognized as special talents in the arts and sports fields. Only those who are recommended by the Minister of Culture, Sports and Tourism who have special skills in the field of arts and sports, such as top prize winners in domestic and foreign art contests, those who have completed national intangible cultural assets, and top prize winners in Olympic and Asian competitions, are eligible for military service exemption.
READ: BTS Makes History As The First Asian Act To Win 'Artist Of The Year' At 2021 AMAs!
In particular, as BTS recently set an unprecedented record of winning three awards, including the "Artist of the Year" award at the American Music Awards (AMA), the support that pushes for the amendment of the Military Service Act is growing.
READ: BTS Earns 2022 Grammy Awards Nomination, Reunites With James Corden
If the amendment to the Military Service Act is passed at the meeting, BTS will become the first singer to receive special military service benefits recognized by the state since the Military Service Act was introduced in 1973.
© 2023 Korea Portal, All rights reserved. Do not reproduce without permission.