Elle Italy Dubs BTS's Jungkook As One Of The Sexiest Men In The World!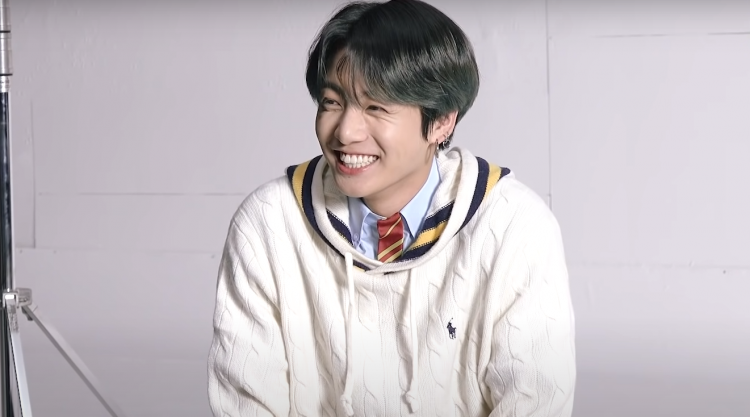 To the delight of ARMYs all over the world, a member of BTS has just been dubbed as one of the sexiest men alive by an immensely popular magazine!
READ: BTS's Jungkook Throws Shade At Haters At 'BTS PERMISSION TO DANCE ON STAGE' Concert!
Just recently, ELLE Italy just released their list of the seven sexiest men in the world, and notably, there is only one star that is not just representing the K-pop industry, but Asians in general. BTS's very own maknae, Jungkook has been named by ELLE as one of the 7 Sexiest Men alive.
In their more recent list, ELLE names the men, in no specific order of being sexy, who are one of the most attractive alive today. BTS's Jungkook was in the company of elite visuals as stars such as Jake Gyllenhaal, Oscar Isaac, Harry Styles, Shawn Mendes, Timotheé Chalamet, and Maluma were also named.
READ: BTS Earns 2022 Grammy Awards Nomination, Reunites With James Corden
Notably, this is not the first time that BTS's Jungkook has made it in an elite list of attractive men. Previously, People Magazine also dubbed him as one of the sexiest men alive by readers' choice, to no one's surprise at all.
Not only is BTS's Jungkook renowned for his sexiness, but he is also known for his dynamic skills in dancing, singing, and rapping as a performer!
Congratulations to BTS's Jungkook on being named by ELLE Italy as one of the sexiest men alive!
BTS's Jungkook is now one of ELLE Italy's Sexiest Men Alive, but beyond this, ARMYs, the fandom name of BTS, has more reason to cheer on BTS as they recently took home a plethora of awards at the 2021 AMAs.
READ: BTS Makes History As The First Asian Act To Win 'Artist Of The Year' At 2021 AMAs!
© 2023 Korea Portal, All rights reserved. Do not reproduce without permission.
Tags:
Elle
,
ELLE news
,
ELLE updates
,
BTS Jungkook ELLE
,
ELLE BTS Jungkook
,
ELLE Jungkook
,
Jungkook ELLE
,
ELLE Italy
,
ELLE Italy news
,
ELLE Italy updates
,
kwave
,
kwave news
,
kwave updates
,
Kpop
,
kpop news
,
Kpop updates
,
HYBE
,
HYBE artists
,
HYBE Labels
,
HYBE Labels artists
,
HYBE Labels news
,
HYBE Labels updates
,
HYBE Labels BTS
,
HYBE BTS
,
BTS
,
bts news
,
BTS Updates
,
BTS Jungkook
,
BTS Jungkook news
,
BTS Jungkook updates
,
Jungkook
,
Jungkook news
,
Jungkook updates
,
BTS Members
,
BTS maknae
,
Jungkook update
,
ARMY
,
ARMYs