BIGBANG, BLACKPINK, EXO, & More, K-pop Groups Who Were Supposed To Debut With More Members!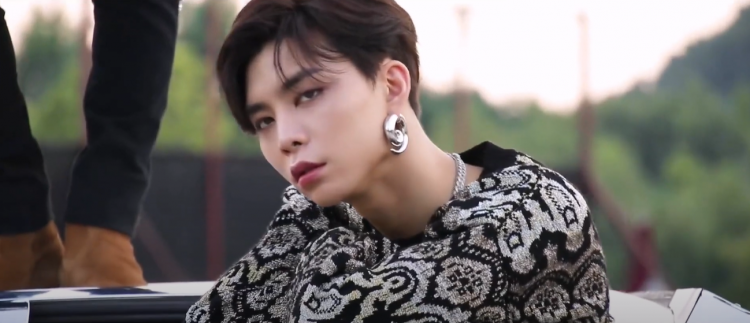 Members of K-pop groups undergo a lengthy training period and some, unfortunately, do not make the final cut to debut. Here are K-pop groups who were supposed to debut other artists:
GFRIEND - Jenny of DIA and Yang Yoojin of Heart
Former DIA members Jenny and Yang Yoojin of Heart were supposedly in the lineup for GFRIEND. The two decided to leave the group prior to debuting.
Jenny decided to join MBK Entertainment. Jenny eventually debuted with DIA. Yoojin debuted in a girl group called Heart in 2016 with the single "Jooruruk," but has since been on hiatus.
BIGBANG - Hyunseung of BEAST
YG Entertainment initially wanted to debut BIGBANG with 6 members, the 6th member being BEAST's Hyunseung. Prior to BIGBANG's debut, Hyunseung was removed from the group due to his underdeveloped facial expressions. He then joined Cube Entertainment, debuting with BEAST!
iKON - Hongseok of PENTAGON and trainee Jung Jinhyung
Prior to debuting with 7 members, YG Entertainment was eyeing 9 trainees to debut under iKON. Two of those 9 trainees were Hongseok, who is currently a member of PENTAGON, and the controversial trainee, Jung Jinhyung.
In the finale of "Mix & Match," both Hongseok and Jinhyung were eliminated. Hongseok then parted ways with YG and signed with Cube Entertainment, later joining PENTAGON. Jinhyung also left YG and it is believed that he left after dating rumors with (G)I-DLE's Miyeon surfaced.
BLACKPINK - Miyeon of (G)I-DLE
Miyeon of (G)I-DLE was a trainee under YG Entertainment for 5 years. But due to unforeseen circumstances, she left YG Entertainment. Fans believe this was connected to the aforementioned dating rumor. She then signed with CUBE Entertainment later debuting with (G)I-DLE!
EXO - Jinho of PENTAGON and Johnny of NCT
Jinho was previously a popular SM trainee and fans believe he would be the 13th member of EXO. Jinho did not debut with EXO in 2012 however and he parted ways with SM Entertainment soon after, joining Cube Entertainment and becoming a member of Pentagon.
NCT's Johnny joined SM Entertainment in 2008 and trained alongside the other members of EXO and fans believed he would also debut with EXO. Although not debuting with EXO, Johnny decided to stay with SM, later debuting with NCT.
2NE1 - Bohyung of SPICA
Bohyung, previously a trainee under YG Entertainment, trained to be a part of 2NE1, but it was later announced that 2NE1 would debut with 4 members instead of 5. Notably, Bohyung is still close with the members of 2NE1.
© 2023 Korea Portal, All rights reserved. Do not reproduce without permission.
Tags:
kwave
,
kwave news
,
kwave updates
,
Kpop
,
kpop news
,
Kpop updates
,
GFriend
,
GFriend news
,
GFRIEND updates
,
DIA
,
DIA news
,
DIA updates
,
DIA Jenny
,
DIA Jenny news
,
DIA Jenny updates
,
Jenny
,
Jenny news
,
Jenny updates
,
heart
,
Heart news
,
Heart updates
,
Heart Yoojin
,
Heart Yoojin news
,
Heart Yoojin updates
,
Yoojin
,
Yoojin news
,
Yoojin updates
,
BIGBANG
,
bigbang news
,
bigbang updates
,
Hyunseung
,
Hyunseung news
,
Hyunseung updates
,
B2ST Hyunseung
,
B2ST Hyunseung news
,
B2ST Hyunseung updates
,
BEAST Hyunseung
,
BEAST Hyunseung news
,
BEAST Hyunseung updates
,
iKon
,
iKON news
,
iKON Updates
,
Hongseok
,
Hongseok news
,
Hongseok updates
,
Pentagon Hongseok
,
Pentagon Hongseok news
,
Pentagon Hongseok updates
,
Pentagon
,
PENTAGON news
,
PENTAGON updates
,
Jung Jinhyung
,
Jung Jinhyung news
,
Jung Jinhyung updates
,
BLACKPINK
,
Blackpink news
,
Blackpink updates
,
(G)I-DLE
,
(G)I-DLE news
,
(G)I-DLE updates
,
(G)I-DLE Miyeon
,
(G)I-DLE Miyeon news
,
(G)I-DLE Miyeon updates
,
Miyeon
,
Miyeon news
,
Miyeon updates
,
EXO
,
exo news
,
EXO updates
,
Pentagon
,
PENTAGON news
,
PENTAGON updates
,
PENTAGON Jinho
,
PENTAGON Jinho news
,
PENTAGON Jinho updates
,
Jinho
,
Jinho news
,
Jinho updates
,
NCT
,
NCT news
,
NCT updates
,
NCT Johnny
,
NCT Johnny news
,
NCT Johnny updates
,
Johnny
,
Johnny news
,
Johnny updates
,
2NE1
,
2NE1 news
,
2NE1 updates
,
SPICA
,
SPICA news
,
SPICA updates
,
SPICA Bohyung
,
SPICA Bohyung news
,
SPICA Bohyung updates
,
Bohyung
,
Bohyung news
,
Bohyung updates