CL & Park Bom Show Their Closeness In a Recent Post Making 2NE1 Fans Happy!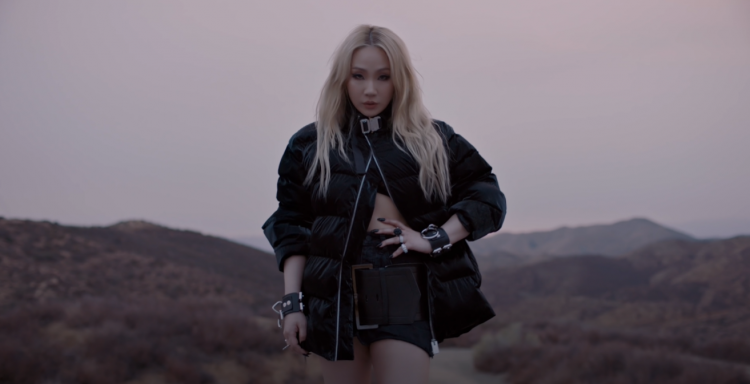 It is normal for K-pop artists to show love for their former fellow group members once they begin solo activities. Disbanded or not, the bond of the members in a long-term K-pop group will always be there and this was recently evident in the former members of 2NE1!
2NE1's CL and Park Bom, although disbanding 5 years ago in 2016, still give love and support towards one another in their solo activities. Notably, CL made her highly-awaited comeback and Bom truly showed up to show her support to her fellow former 2NE1 member.
Previously on the 20th of October, CL released her new solo studio album entitled "Alpha." Since dropping her new album, CL has been busy promoting "Alpha" by being featured in a plethora of interviews and performances.
And it seems as though one of her most loyal supporters is none other than her fellow former 2NE1 member, Park Bom!
On the 23rd of October, CL updated her Instagram with a screenshot of her mobile messages to the delight of her fans.
The screenshot messages were between her and a person listed as 'My Bom Unnie' on her contacts. Fans immediately figured out that it was a screenshot of messages between CL and Park Bom.
In the screenshot messages, Park Bom's messages started by saying, "Chae-lin, I just couldn't help but to make comments about this. You are just too awesome!"
Bom went on to add that she loved CL's interviews and that CL's performances were amazing. Wholesomely, Bom added, "I think I'm going to become a fan of yours!"
After the sweet messages, Bom ended by revealing that for her, it seems that CL's albums are being promoted well and that CL's songs are so great, concluding her sweet text by saying "Hwaiting hwaiting yayaya!"
Fans were quick to fall head over heels in the conversations as CL's reply to the sweet messages from Bom was "Unnie! Thank you so much! I miss you! Hwaiting hwaiting yayaya!"
© 2022 Korea Portal, All rights reserved. Do not reproduce without permission.
Tags:
kwave
,
kwave news
,
kwave updates
,
Kpop
,
kpop news
,
Kpop updates
,
2NE1
,
2NE1 news
,
2NE1 updates
,
2NE1 members
,
2NE1 former members
,
2NE1 CL
,
2NE1 CL news
,
2NE1 CL updates
,
2NE1 Bom
,
2NE1 Bom news
,
2NE1 Bom updates
,
2NE1 Park Bom
,
2NE1 Park Bom news
,
2NE1 Park Bom updates
,
CL
,
CL News
,
CL updates
,
Bom
,
Bom news
,
Bom updates
,
Park Bom
,
Park Bom news
,
Park Bom updates
,
CL and Park Bom
,
Park Bom and CL
,
CL and Bom
,
Bom and CL
,
YG
,
YG Entertainment
,
YG Entertainment 2NE1