Bae Suzy, Jung Eun-Chae, Kim Jun-Han, & Park Ye-Young To Star In Upcoming K-Drama!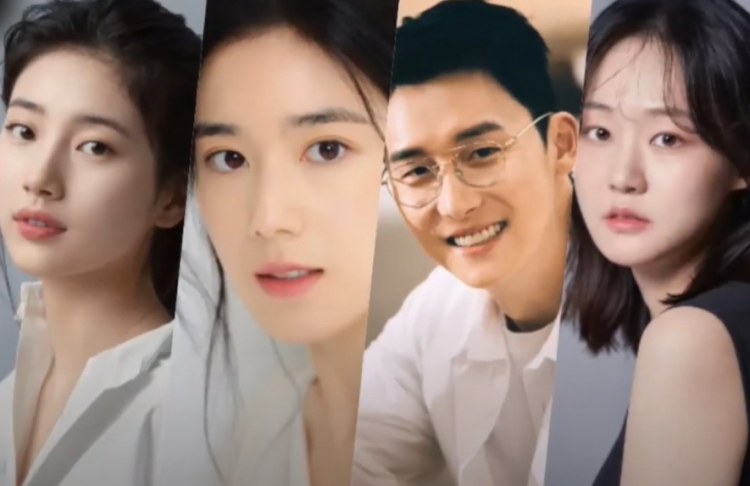 The cast of Coupang Play's new K-drama "Anna" has finally been confirmed and it is star-studded!
As of writing this article, today on the 20th of October, Coupang Play revealed, "Bae Suzy, Jung Eun Chae, Kim Jun Han, and Park Ye Young have confirmed their casting in 'Anna.' Filming began on October 15."
"Anna" is going to be directed by Lee Joo Young and it will contain eight episodes. The story revolves around a woman who begins a small lie, eventually living someone else's life.
Suzy will be playing the character Yoo Mi, the woman who begins a lie and ends up living someone else's life. Jung Eun Chae will be playing Hyun Joo, a woman who lives her life and holds herself above other people.
Kim Jun Han will be playing Ji Hoon, Yoo Mi's husband. He is ambitious and focuses on the future. Park Ye Young will be playing Ji Won, a senior who is the only person Yoo Mi trusts
"'Anna' is a story about someone who loses themselves and part of their life because of a lie that started from a feeling of loss," Director Lee Joo Young revealed.
"We were drawn to the immersion of the story. We are looking forward to Lee Joo Young's unique perspective and detailed direction as well as Suzy's big transformation. We are positive that this will be a trending project that will draw attention in 2022," Kim Sung Han, Coupang Play's general director, added
As per Bae Suzy, she said that when she read the script, she felt like she was swept up in "Anna." She was nervous in a good way while preparing for the project, and she could not wait for the day that filming would begin.
"The powerful script captivated me. I'm looking forward to showing a new character, and I'm happy to be working with such great actors and crew members," Jung Eun Chae expressed.
Kim Jun Han stated that as soon as he read the script, he wanted to do the project. For him, there is a strong sense of depth in the story and the director's perspective is exciting.
"It's an honor to work with such great people on such a great project. I'll do my best so that we can get great results as well," Park Ye Young noted.
Interested viewers should be anticipating "Anna" as it will be dropped next year in 2022!
© 2023 Korea Portal, All rights reserved. Do not reproduce without permission.
Tags:
Coupang Play
,
Coupang Play The Second Anna
,
Coupang Play Anna
,
Coupang Play news
,
Coupang Play updates
,
Anna
,
Anna news
,
Anna updates
,
The Second Anna
,
The Second Anna news
,
The Second Anna updates
,
bae suzy
,
Bae Suzy news
,
Bae Suzy updates
,
Bae Suzy new drama
,
Bae Suzy comeback
,
Bae Suzy dama
,
Suzy
,
Suzy news
,
Suzy updates
,
Suzy drama
,
Suzy new drama
,
Jung Eun Chae
,
Jung Eun Chae news
,
Jung Eun Chae updates
,
Kim Jun Han
,
Kim Jun Han news
,
Kim Jun Han updates
,
Park Ye Young
,
Park Ye Young news
,
Park Ye Young updates