Kim Seon Ho's Agency SALT Entertainment Speaks Up About The 'Actor K' Scandal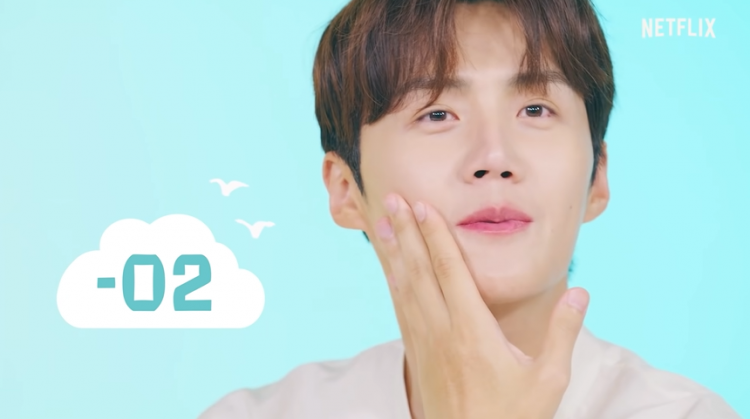 Fans of "Hometown Cha-Cha-Cha star Kim Seon Ho, woke up to scandalous news allegedly concerning the actor.
The "Actor K Scandal"
Recently, an anonymous Korean female posted allegations concerning a certain "Actor K" in an online community forum. The confession was so scandalous that it immediately trended. The alleged victim accuses Actor K of gaslighting and forced abortion.
The author of the post claims to be the ex-girlfriend of Actor K. She confessed that they started seeing each other in early 2020 and by July of the same year, she got pregnant with Actor K's baby. The certain actor, however, forced her to get an abortion. The two allegedly broke up four months ago.
As of the writing of this article, the author has not named the actor. Despite this, various Korean media outlets have singled out "Hometown Cha-Cha-Cha" star Kim Seon Ho as Actor K. In particular a Korean reporter and YouTuber have directly named Kim Seon Ho as the certain Actor K referred to in the scandalous post.
Kim Seon Ho's SALT Entertainment Speaks Up
The agency handling Kim Seon Ho has released its official statement regarding the issue surrounding their artist.
SALT Entertainment announced that they are currently looking into the online post that is allegedly accusing Kim Seon Ho of gaslighting and forced abortion. The agency shared that they are currently verifying the story with Kim Seon Ho himself.
Furthermore, the agency reiterated that nothing has yet to be confirmed, implying everyone should refrain from making false speculations.
"Please note that nothing has been confirmed yet and we ask that you give us more time to fact check. We are incredibly sorry about the startling news and we also sincerely apologize for making you worry," SALT Entertainment announced.
Stay tuned for more updates regarding the "Actor K Scandal."
© 2023 Korea Portal, All rights reserved. Do not reproduce without permission.
Tags:
Actor K rumors
,
Kim Seon-ho
,
Kim Seon Ho Actor k
,
Kim Seon Ho Actor k
,
Kim Seon Ho Hometown Cha-Cha-Cha
,
Kim Seon Ho start up
,
Start-Up Kim Seon Ho
,
Kim Seon Ho New Drama
,
Kim Seon Ho Actor k
,
Kim Seon Ho Actor k
,
is kim seon ho actor k
,
actor k kim seon ho
,
actor k kim seon ho issue
,
Kim Seon Ho drama
,
Kim Seon Ho issue
,
Kim Seon Ho scandal
,
Kdrama
,
kdrama updates
,
salt entertainment
,
Kim Seon Ho Actor k
,
kim seonho news