'Sweet Home' 2nd Season To Only Have Lee Si-Young & Park Gyu-Young Return, Confusing Fans!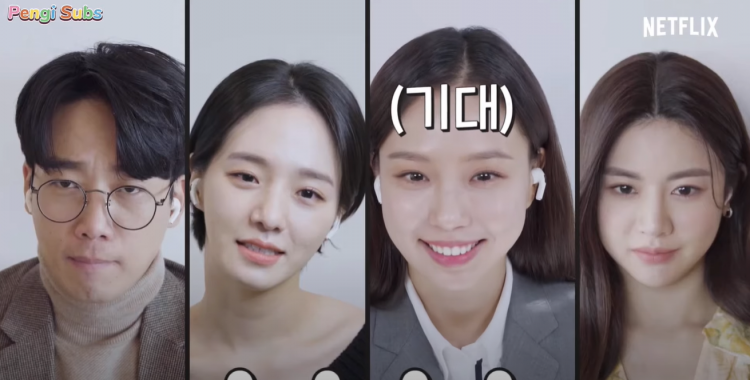 Although Netflix's hit drama "Sweet Home" is slated to have a second season, fans of the series were recently confused as only two of the main actors have been confirmed to return!
Netflix's "Sweet Home" is an original series based on a Naver webtoon series with a similar name. The drama revolves around the story of high school student Hyeon Su, previously played by Song Kang, who moved to a lonely apartment after he lost his family.
Not long after the premiere of "Sweet Home", it swiftly rose in Netflix's "Top 10", eventually topping the charts in over 70 regions! Due to this popularity, it seems like a no-brainer that the show has to be renewed.
But recent reports have confused fans as although "Sweet Home" will be returning, not all the main actors and actresses are returning.
As per recent reports, Netflix's "Sweet Home" will begin shooting its 2nd season in winter. To the surprise of fans however, only a couple of the original actors will be making a return in the popular series.
Reports suggest that only Lee Si Young, who played the character Seo Yi Kyung, and Park Gyu Young, who played the character Yoon Ji Soo, have been slated to return for the next season of Netflix's "Sweet Home."
Notably, the male lead Song Kang, and other actors such as Go Min Si, Lee Jin Wook, Lee Do Hyun, and others will not be returning in the second season of Netflix's "Sweet Home."
Furthermore, reports explain that the rest of the actors for the 2nd season of "Sweet Home" are brand new and replacements towards other main characters having already been casted.
As expected, fans of Netflix's "Sweet Home" became confused with the announcements and are now puzzled on how the show will go on with new characters, especially with the cliff-hanger ending in the first season.
© 2023 Korea Portal, All rights reserved. Do not reproduce without permission.
Tags:
kwave
,
kwave news
,
kwave updates
,
Kdrama
,
kdrama news
,
kdrama updates
,
Netflix
,
Netflix News
,
netflix updates
,
Netflix shows
,
netflix originals
,
Netflix original series
,
Netflix series
,
Netflix Sweet Home
,
Netflix Sweet Home second season
,
Netflix Sweet Home Season 2
,
Sweet Home
,
Sweet Home news
,
Sweet Home updates
,
Sweet Home Season 2
,
Sweet Home second season
,
Sweet Home Lee Si Young
,
Lee Si Young
,
Lee Si Young news
,
Lee Si Young updates
,
Sweet Home Park Gyu Young
,
Park Gyu Young
,
Park Gyu Young news
,
Park Gyu Young updates
,
Park Gyu Young and Lee Si Young
,
Lee Si Young and Park Gyu Young