Must-Watch K-Dramas You Need To Check Out This October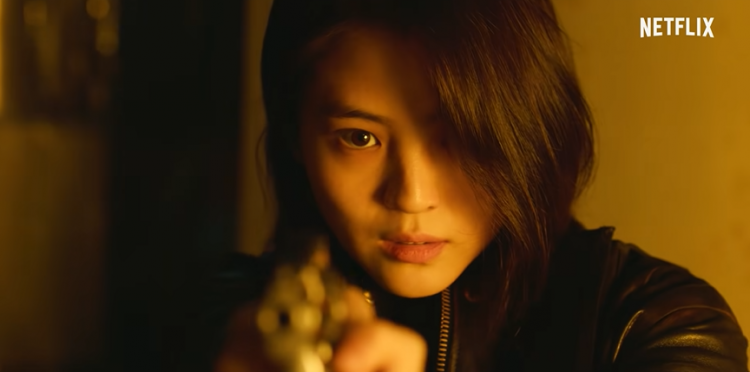 Are you looking for new dramas to binge-watch this October? You've come to the right place. Check out the upcoming fresh K-Drama releases this October.
#1 "Jinx" (October 6)
Starring SF9's Chani and Cosmic Girls' Eunseo, "Jinx" is an upcoming fantasy-romance drama about a male student who is cursed with an unlucky jinx. SF9's Chani will give life to tha male lead character Gyu Han with a supernatural bad luck. Despite the unfortunate circumstances he goes through whenever he sneezes, Chani's Gyu Han decides to pursue his one-sided crush towards Se Kyung. Cosmic Girls' Eunseo will take on the role of Se Kyung.
"Jinx" is scheduled to premiere on Daum Kakao TV on October 6. It is scheduled to air every Wednesday and Saturday and will have a total of 10 episodes.
#2 "My Name" (October 15)
The upcoming Netflix series stars "Nevertheless" actress Han So Hee as well as "Yumi's Cells" actor Ahn Bo Hyun. "My Name" will follow the story of Yoon Ji Woo, a member of an organized crime ring. She enters the police force as an undercover cop with the mission to find the culprit behind her father's death. On the other hand, Ahn Bo Hyun will portray the role of police detective Jeon Pil Do who becomes Yoon Ji Woo's partner when she entered the Drug Investigation Unit.
Han So Hee's "My Name" is set to premiere on Netflix on October 15 and it will be released in 190 countries exclusively on the platform.
#3 "Mt. Jiri" (October 23)
Also know as "Jirisan" or "Cliffhanger," the drama will mark the official return of A-list actress jun Ji Hyun to the small screen. For the drama, Jun Ji Hyun will take on the role of Seo Yi Kang, a top ranger of the Jirisan National Park.
Starring alongside Jun Ji Hyun for "Mt. Jiri" are Joo Ji Hoon, Sung Dong Il, and Oh Jung Se. "Mt. Jiri" is set to premiere on October 23.
Stay tuned for more updates!
© 2023 Korea Portal, All rights reserved. Do not reproduce without permission.