IU, Im Young-Woong, TWICE, & More, September's Most Popular Celebrities In Terms Of Brand Ranking!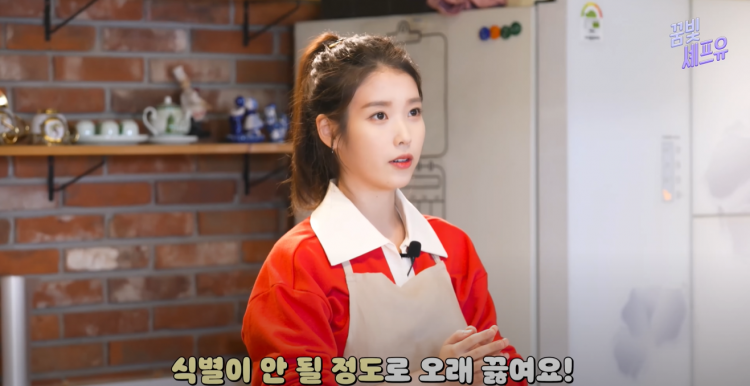 K-pop netizens and fans were once again given a treat as September's brand reputation rankings are out for Stars in the entertainment industry! Find out if your favorite star and celebrity made the top 30!
As of writing this article, today on the 22nd of September, The Korean Business Research Institute has gone on to drop their most recent research regarding this month's brand reputation rankings for overall stars and celebrities rankings!
The brand reputation rankings data were gathered via research on the participation of consumers, coverage of media, interaction, and lastly, the community indexes of multiple K-pop boy groups. The data ranges from the dates of the 21st of August up until the 21st of September.
With that, here are the top 30 stars and celebrities with the highest brand reputation rankings for the month of September:
#30 Ahn Hyo Seop
#29 Apink
#28 Baek Jong Won
#27 SHINee
#26 Jang Min Ho
#25 Lovelyz
#24 Jung Dong Won
#23 SEVENTEEN
#22 EXO
#21 Girls' Generation's Taeyeon
#20 Red Velvet's Joy
#19 NCT
#18 Kim Yeon Koung
#17 Gong Yoo
#16 Girls' Generation
#15 TWICE
#14 Ryu Hyun Jin
#13 Shin Min Ah
#12 Red Velvet
#11 Kang Daniel
#10 BLACKPINK's Lisa
#9 Yoo Jae Suk
#8 Son Heung Min
#7 Kim Seon Ho
#6 Young Tak
#5 Lee Chan Won
#4 IU
#3 BLACKPINK
#2 Im Young Woong
#1 BTS
To begin the top 5, Lee Chan Won and EDAM's very own IU respectively garnered the fifth and fourth places.
YG Entertainment's very own BLACKPINK showed their dominance as they ranked 3rd garnering a brand reputation index of 7,276,683 for the month of September.
Popular trot singer Im Young Woong came in very close garnering a total brand reputation index of 9,469,958 for this month.
Once again, BTS took the first spot as they garnered a total brand reputation index of 10,411,176 for the month of September!
Congratulations to all the celebrities and stars who made the top 30 of the Korean Business Research Institute brand ranking for this month!
© 2023 Korea Portal, All rights reserved. Do not reproduce without permission.
Tags:
The Korean Business Research Institute
,
The Korean Business Research Institute news
,
The Korean Business Research Institute updates
,
The Korean Business Research Institute brand reputation rankings
,
brand rankings
,
brand reputation rankings
,
Ahn Hyo Seop
,
Apink
,
Baek Jong Won
,
SHINee
,
Jang Min Ho
,
Lovelyz
,
Jung Dong Won
,
Seventeen
,
EXO
,
Girls Generation's Taeyeon
,
girls generation taeyeon
,
red velvet's joy
,
Red Velvet Joy
,
NCT
,
Kim Yeon Koung
,
Gong Yoo
,
Girls' Generation
,
SNSD
,
TWICE
,
Ryu Hyun Jin
,
Shin Min Ah
,
Red Velvet
,
Kang Daniel
,
BLACKPINK's Lisa
,
Yoo Jae Suk
,
Son Heung-min
,
Kim Seon-ho
,
Young Tak
,
Lee Chan Won
,
IU
,
BLACKPINK
,
Im Young Woong
,
BTS
,
kwave
,
kwave news
,
kwave updates
,
Kpop
,
kpop news
,
Kpop updates