Fans Extremely Upset As 'Dune' Director 'Disses' Marvel And Their Films!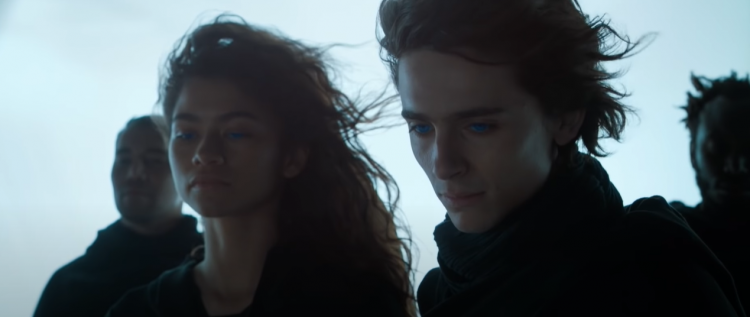 With the success of "Dune," director Denis Villeneuve recently sat down with Total Film talking positively about a sequel to his movie.
"They feel that it would need a really bad outcome at the box office to not have a Dune: Part Two, because they love the movie. They are proud of the movie, so they want the movie to move forward. And they still did half of it. So, you know, I'm very optimistic," Denis Villeneuve shared.
But he recently went viral not because of his optimism but because of something else that he said.
"Dune" director Denis Villeneuve has recently accused the Marvel Cinematic Universe of 'cutting and pasting' their blockbuster movies.
Denis Villeneuve has also gone on to direct "Arrival" and "Blade Runner 2049" which both have earned critical reviews but failed to garner box office returns, even though a lot were expecting the films to do so.
In a way, it can be partially blamed towards Marvel's success. Notably, the number of directors who have thrown shade towards Marvel is basically uncountable at this point. But this does not mean the legion of Marvel fans is taking the comments lightly.
Denis Villeneuve's comments are different though as he has a certain view, not just salt.
The director noted, "There are too many Marvel movies that are nothing more than a cut and paste of others," which is an actual creative critique rather than just dissing the Marvel Cinematic Universe outright.
Again, regardless of the tone, fans are still upset with Denis Villeneuve's words as evident on Twitter. The social media site is now filled with posts and comments of fans bashing the "Dune" director. But there are a healthy few who defend Denis Villeneuve.
In between the two clashing factions are the comments that do not really add anything to discourse, or in other words, comments who do not care.
© 2022 Korea Portal, All rights reserved. Do not reproduce without permission.
Tags:
US
,
US news
,
US updates
,
US Entertainment
,
Dune
,
Dune news
,
Dune updates
,
Dune 2021
,
Denis Villeneuve
,
Denis Villeneuve news
,
Denis Villeneuve updates
,
Marvel
,
Marvel News
,
Marvel updates
,
Marvel Cinematic Universe
,
Marvel Cinematic Universe news
,
Marvel Cinematic Universe updates
,
mcu
,
MCU news
,
MCU updates