The Fantastic Four Making Their Way In The MCU? Kevin Feige Spills Details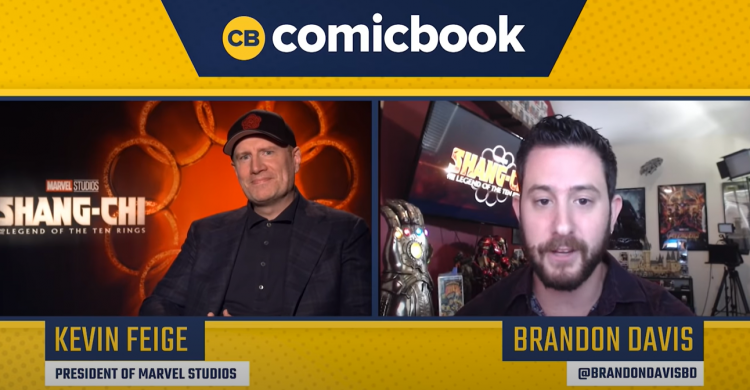 The President of Marvel Studios, Kevin Feige, recently released statements on what fans can expect from Marvel's Fantastic Four!
20th Century Fox has tried to launch the Fantastic Four franchise a couple of times and have failed the majority of the time. Finally, Marvel Studios is adamant to bringing the Fantastic Four in the Marvel Cinematic Universe which was previously in 2020.
Jon Watts, the director for "Spider-Man: No Way Home," has been slated to direct the upcoming Fantastic Four film but there has been no indication regarding the release date of the movie.
As expected, since the announcement, a handful of rumors and speculations have been making rounds on the casting of the Fantastic Four cast. A lot of fans have suggested real-life husband and wife Emily Blunt and John Krasinski to play Susan Storm and Reed Richards, respectively.
But Kevin Feige himself recently threw fans a bone in a recent interview with Comicbook.com, regarding the MCU's version of the Fantastic Four.
"I think the MCU is a beautiful combination of both established actors and new faces. I think you look no further than Simu in Shang-Chi, Chris Hemsworth, Tom Hiddleston, Tom Holland, actors that hadn't been seen by a tremendous amount of people before, or you have Benedict stepping into Doctor Strange or Christian Bale stepping into Gor in our Thor film. It is always a beautiful combination of both, and it really is about the search for the best actor for the job whether that actor is known to the world yet or not," Kevin Feige teases.
This means that fans will surely have perfect castings for the Fantastic Four characters and they do not need to worry.
Are you excited to see Invisible Woman, Mister Fantastic, The Thing, and Human Torch enter the MCU?
Stay tuned for more details.
© 2023 Korea Portal, All rights reserved. Do not reproduce without permission.
Tags:
Kevin Feige
,
Kevin Feige news
,
Kevin Feige updates
,
Marvel
,
Marvel News
,
Marvel updates
,
Disney
,
Disney news
,
disney updates
,
Marvel Cinematic Universe
,
Marvel Cinematic Universe news
,
Marvel Cinematic Universe updates
,
20th century fox
,
Fantastic Four
,
Fantastic Four news
,
Fantastic Four updates
,
Fantastic Four film
,
Fantastic Four movie
,
Marvel Fantastic Four
,
MCU Fantastic Four
,
Marvel Cinematic Universe Fantastic Four