'TZUYUbar', One Of TWICE Tzuyu's Largest Fan Clubs, Called Out By Chinese Authorities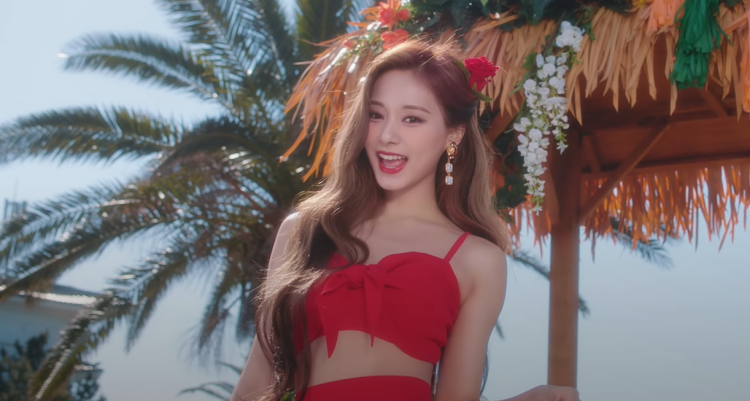 Not long ago, ONCEs (the fandom name of TWICE) and personal fans of Tzuyu raised awareness on the amount of attention JYP Entertainment has been giving Tzuyu compared to the other members.
Although arguably the most popular member of TWICE, Tzuyu has not had a solo magazine photoshoot, nor has she worked on a brand deal or a CF. Moreover, Tzuyu has also never hosted nor has she ever worked on a non-TWICE-related collaboration.
Aside from this, TWICE's Tzuyu has gotten worse quality stage costumes, less singing time, and less screen time as well. If this is not enough, just recently, the Chinese government has made their regulations stricter on idol fans, thus directly affecting one of Tzuyu's largest fan clubs.
Not long ago this year, a Chinese survival show caught negative press as due to a voting promo, 270,000 cartons of milk were wasted by fans in order to get the QR codes to vote. After this, the Chinese government has slowly but surely been stricter on regulations.
This was recently evident when a large fan club of TWICE Tzuyu's was called out.
"TZUYUbar," Tzuyu's Chinese fan club, amounting to 230,000 members, was asked to change their name on Weibo, a Chinese social media site.
As per reports, the Chinese government found the word 'bar' in the name 'TZUYUbar' to not be optimal as per the Central Cyberspace Affair Commission.
Central Cyberspace Affair Commission is in charge of changes such as limiting the release of celebrity charts, disbanding fan clubs that raise money for the celebrities, stopping minors from spending money to support idols, stop fighting between celebrity fan clubs, and many more.
Those who do not follow suit will get penalties and fans were quick to voice their opinion on the subject matter.
Stay tuned for more updates regarding the members of TWICE.
© 2023 Korea Portal, All rights reserved. Do not reproduce without permission.
Tags:
kwave
,
kwave news
,
kwave updates
,
Kpop
,
kpop news
,
Kpop updates
,
JYP
,
JYP Entertainment
,
JYP Entertainment artists
,
JYP artists
,
JYP Entertainment news
,
JYP Entertainment updates
,
JYP Entertainment TWICE
,
JYP Entertainment TWICE Tzuyu
,
TWICE
,
TWICE members
,
TWICE news
,
TWICE Updates
,
TWICE maknae
,
Twice Tzuyu
,
TWICE Tzuyu news
,
TWICE Tzuyu updates
,
TWICE Tzuyu fan club
,
TWICE Tzuyu TZUYUbar
,
Tzuyu
,
Tzuyu News
,
Tzuyu updates
,
Tzuyu fan club
,
Tzuyu TZUYUbar
,
TZUYUbar
,
Central Cyberspace Affair Commission