TWICE's Tzuyu, NCT's Ten, ITZY's Yuna, & More, K-Pop Manager Chooses Most Beautiful K-Pop Idols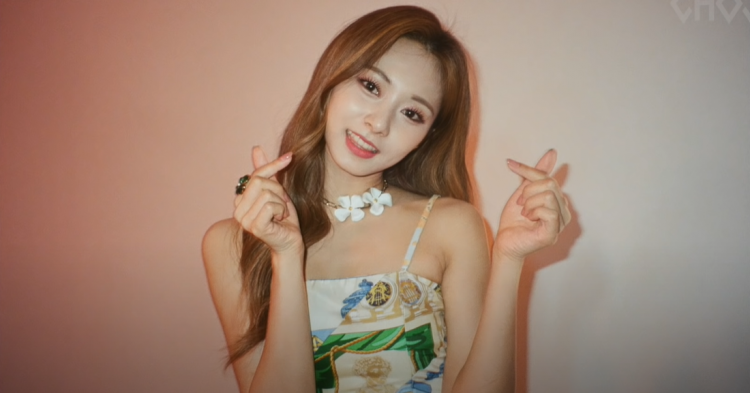 The K-pop industry is very arduous yet regarding the industry to be in. Beyond K-pop idols, artists, and CEOs, there is a plethora of staff working behind the cameras to make sure everything functions well. Makeup artists, designers, trainers, managers, and many more.
In the latter's case, managers in the K-pop industry are extremely underappreciated but work so hard for what is required of them. Known as unsung heroes, the work done by K-Pop managers is one of the most difficult and troublesome in the K-pop industry.
Managers of K-pop groups and artists oversee the looks of K-pop idols, schedule their daily calendar, and even more. Although difficult, being a manager is one of the most rewarding jobs to do in the industry. Moreover, who wouldn't want to be around K-pop stars 24/7?
Earlier this week, Doyouram - Everyday K-Culture posted on their YouTube channel an interview featuring a former K-pop idol's manager, Nam Yoon Jae. The former manager shared what it was like working as a manager for the biggest K-pop agencies.
In addition, the former manager shared who he believes is the most attractive. For Nam Yoon Jae, these idols are the most beautiful:
5. Sunyoul of T.O.P Media's UP10TION
The main vocalist of the UP10TION, Sunyeol is popular to his fans not only because of his amazing singing voice but also due to his outstanding visuals.
4. Ten of SM Entertainment's NCT
Also a member of WayV, Ten is a Thai K-pop star who is popular to NCTzens (the fandom name of NCT and its sub-units). Ten is one of the most well-known members of NCT and this is due to his fun personality, amazing talents, and dashing looks.
3. Yeeun of Cube Entertainment's CLC
CLC's main rapper and vocalist has visuals that could stun almost every person who catches her gaze. CLC's Yeeun surely is one of the K-pop idols who has a beauty that truly stands out.
2. Yuna of JYP Entertainment's ITZY
The visual and maknae of JYP Entertainment's 4th gen K-pop girl group, Yuna is one of the youngest yet most beautiful K-pop idols who are active.
Notably, JYP Entertainment is known to have maknaes that are known for their visuals such as Miss A's Bae Suzy and the next idol on the list.
1. Tzuyu of JYP Entertainment's TWICE
TWICE's Taiwanese maknae, Tzuyu is regarded by most professionals in the K-pop industry and fans as one of the most beautiful idols ever.
© 2023 Korea Portal, All rights reserved. Do not reproduce without permission.
Tags:
Doyouram - Everyday K-Culture
,
Doyouram
,
Nam Yoon Jae
,
kwave
,
kwave news
,
kwave updates
,
Kpop
,
kpop news
,
Kpop updates
,
JYP Entertainment
,
JYP Entertainment TWICE
,
JYP Entertainment TWICE Tzuyu
,
Twice Tzuyu
,
Tzuyu
,
JYP Entertainment ITZY
,
JYP Entertainment ITZY Yuna
,
ITZY Yuna
,
Yuna
,
Cube Entertainment CLC
,
Cube Entertainment
,
Cube Entertainment CLC Yeeun
,
CLC
,
CLC Yeeun
,
Yeeun
,
SM Entertainment
,
SM Entertainment NCT
,
SM Entertainment NCT Ten
,
NCT Ten
,
WayV Ten
,
WayV
,
NCT
,
Ten
,
T.O.P. Media
,
T.O.P Media UP10TION
,
T.O.P Media UP10TION Sunyoul
,
UP10TION
,
UP10TION Sunyoul
,
Sunyoul