BLACKPINK's Lisa's 'Youth With You' Gets Banned By Chinese Government, Ending With No Finale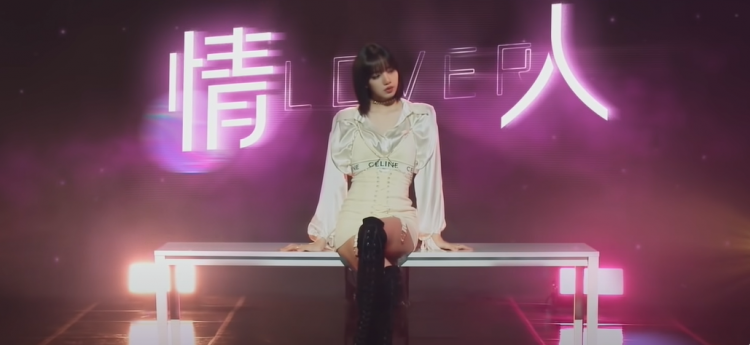 iQIYI's "Youth With You", the Chinese counterpart of South Korea's "Produce 101," has been active for a while now and it has garnered a huge fan base particularly due to the unique personalities and talents of the participants and also due to BLACKPINK's Lisa being a mentor.
The Chinese idol survival show has garnered so much attention and fame since it has been active for three straight seasons now. Aside from BLACKPINK's Lisa being a mentor, there are also a plethora of famous idols and celebrities who mentored the show.
Aside from that, a handful of immensely talented idols have been produced from the show. One might think that due to its popularity, iQIYI's "Youth With You" will seem to air forever. But recent reports have sadly revealed otherwise.
As per an announcement from the Chinese government, iQIYI's "Youth With You" and other idol audition shows are now permanently banned in China.
This happened right before the release of the finale of iQIYI's "Youth With You" which means essentially the third season will forever be incomplete, to the dismay of the fans and "Youth With You" trainees.
The Chinese government released a statement noting that the Chinese government is now banning every and all idol competition shows.
Unfortunately, the "Youth With You" participants, no matter how popular and how far they reached, will not be able to make their debut.
Netizens went on to comment on the sudden cancellation of "Youth With You":
"Is it to prevent over-immersion?"
"I'm just speechless at how China works."
"China is definitely a communist country."
"Wow, that's so sad for the contestants."
"The power of communism at its best."
"I don't like audition programs either but shouldn't they finish what they started at least?"
"That's so sudden, lol."
"Why are they shutting down the program though?"
The statements above or only a fraction of how enraged and shocked the netizens are from the sudden cancellation of iQIYI "Youth With You."
© 2023 Korea Portal, All rights reserved. Do not reproduce without permission.
Tags:
IQIYI
,
IQIYI Lisa
,
Lisa mentor IQIYI
,
IQIYI Youth With You 3
,
Youth With You 3
,
BLACKPINK Lisa Youth With You
,
Youth With You cancelled
,
Youth With You cancellation
,
Chinese Government
,
iQIYI news
,
iQIYI updates
,
Youth With You news
,
Youth With You updates
,
Youth With You 3 news
,
Youth With You 3 updates
,
kwave
,
kwave news
,
kwave updates
,
Kpop
,
kpop news
,
Kpop updates
,
YG
,
YG artists
,
YG Entertainment
,
YG Entertainment news
,
YG Entertainment update
,
YG Entertainment updates
,
YG Entertainment BLACKPINK
,
BLACKPINK
,
Blackpink news
,
Blackpink updates
,
blackpink lisa
,
BLACKPINK Lisa mentor
,
BLACKPINK Lisa news
,
BLACKPINK Lisa updates
,
Lisa
,
Lalisa Manoban
,
Lisa news
,
Lisa updates
,
Lisa mentor
,
Mentor Lisa
,
Youth With You Lisa
,
Lisa Youth WIth You