Live-Action 'Cowboy Bebop' Star Talks About His Age & Negative Comments From Fans Of Original Anime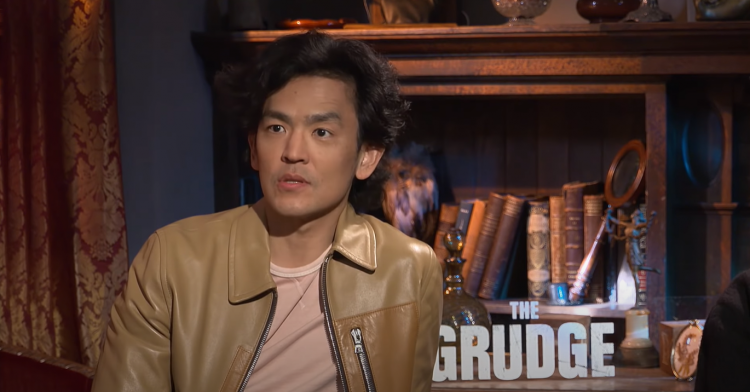 Prior to the premiere of Netflix's live-action "Cowboy Bebop" series, John Cho, one of the stars of the show, recently had an interview with Vulture, discussing his role as Spike Spiegel on the live-action show.
Notably, among other things, John Cho revealed that one of the most concerning things that plague him regarding the show is the unavoidable comparisons towards the "Cowboy Bebop" anime.
"This interview is all about me freaking out. But the amount of thought and worry and effort and number of days I have logged thinking about Spike is now equaling the fear I have about the reaction," John Cho revealed.
Moreover, John Cho had previously torn his ACL in filming in New Zealand which he thinks might make viewers have varying opinions on him regarding his ability to portray Spike Spiegel on Netflix's take.
John Cho expressed, "The biggest fear that I had was I was too old. I knew people were gonna have issues with my age. And I had to get over it. I was gonna look different than a 25-year-old guy. At some point, the opportunity is 'Yes or no - do you wanna do it?' And I did wanna do it. So I was not gonna stop myself from doing it."
John Cho also expressed his opinion on not wanting to do an exact copy of the anime. But Cho was hard stuck in getting Yoko Kanno, the original composer of the "Cowboy Bebop" anime, to handle the scoring on the Netflix series.
"I did not think the show should go forward without her involvement. She is too integral to the show. Our iteration minus her would suffer too much."
Admittedly, John Cho revealed that he was not familiar with "Cowboy Bebop" but after reading the script, he just got hooked, noting the anime to be 'tremendous'.
The live-action "Cowboy Bebop" is set to drop on the 19th of November.
Are you excited about the upcoming Netflix series?
© 2022 Korea Portal, All rights reserved. Do not reproduce without permission.
Tags:
US
,
US news
,
US updates
,
US Entertainment
,
Netflix
,
Netflix News
,
netflix updates
,
Netflix series
,
Netflix shows
,
Netflix Cowboy Bebop
,
Netflix live-action Cowboy Bebop
,
cowboy bebop
,
Cowboy Bebop news
,
Cowboy Bebop updates
,
Cowboy Bebop live-action
,
live action
,
live-action Cowboy Bebop
,
John Cho Cowboy Bebop
,
Cowboy Bebop John Cho
,
Spike Spiegel