You Need To Add These Upcoming K-Dramas To Your Watchlist!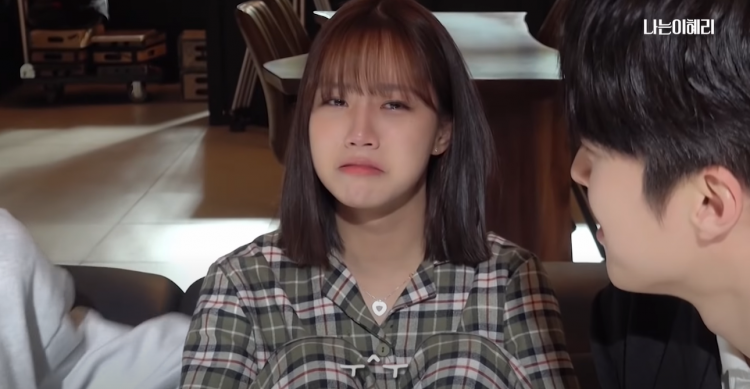 The last four months of 2021 are giving us some of the most exciting K-dramas starring South Korea's A-list stars such Jung Ji Hyun, Song Hye Kyo, Yoo Seung Ho, Lee Hye Ri, and many others.
In this article, we have listed three K-Dramas that you need to add to your watchlist. Are you excited? Here we go!
#1 "Cliffhanger"
Premiere date: October 23, 2021
Joo Ji Hoon is partnering with A-list actress Jun Ji Hyun for the upcoming action-thriller drama "Cliffhanger."
The story of "Cliffhanger" revolves around the mystery surrounding the visitors of Mount Jiri. Jun Ji Hyun takes on the role of Mount Jiri's top ranger Seo Yi Kang who becomes the partner of rookie ranger Kang Hyun Jo.
Joining Jun Ji Hyun and Joo Ji Hoon for "Cliffhanger" are Sung Dong Il, Oh Jung Se, Jo Han Chul, and Jun Suk Ho.
#2 "Now, We Are Breaking Up"
Premiere Date: November 12, 2021
The melodrama starring Song Hye Kyo and Jang Ki Yong revolves around the story of love and breakups.
A-list actress Song Hye Kyo is taking on the role of fashion label team manager Ha Young Eun. Through her work, she gets to meet a popular freelance photographer named Yoon Jae Guk, played by Jang Ki Yong.
Starring alongside the two actors is Choi Hee Soo and Kim Joo Heon. "Now, We Are Breaking Up" is Song Hye Kyo's first drama since her divorce from actor Song Joong Ki.
#3 "When Flowers Bloom, I Think of the Moon"
Premiere Date: December 20, 2021
"When Flowers Bloom, I Think of the Moon" is a historical rom-com drama starring Yoo Seung Ho and Lee Hye Ri. It is set in the Joseon era where Jo Seung Ho will portray the role of Inspector Nam Young who leaves his hometown to restore his family status.
Meanwhile, Lee Hye Ri portrays the role of Kang Ro Seo who makes alcohol in order to pay for her family's debt.
Starring alongside Jo Seung Ho and Lee Hye Ri is former IOI member Kang Mina and "Record of Youth" star Byeon Woo Seok. Kang Mina is transforming into Han Ae Jin while Byeon Woo Seok is taking on the role of crown prince Lee Pyo.
© 2023 Korea Portal, All rights reserved. Do not reproduce without permission.
Tags:
Cliffhanger
,
Cliffhanger kdrama
,
Now We Are Breaking Up
,
Now We Are Breaking Up kdrama
,
When Flowers Bloom I Think Of The Moon
,
When Flowers Bloom I Think Of The Moon kdrama
,
Jun Ji Hyun
,
Joo Ji Hoon
,
Song Hye Kyo
,
Jang Ki Yong
,
Yoo Seung Ho
,
Lee Hyeri
,
Kdrama
,
kdrama news
,
kdrama to watch
,
kdrama updates
,
kwave