Must Watch On Netflix: Two Short K-Dramas You Can Finish In One Sitting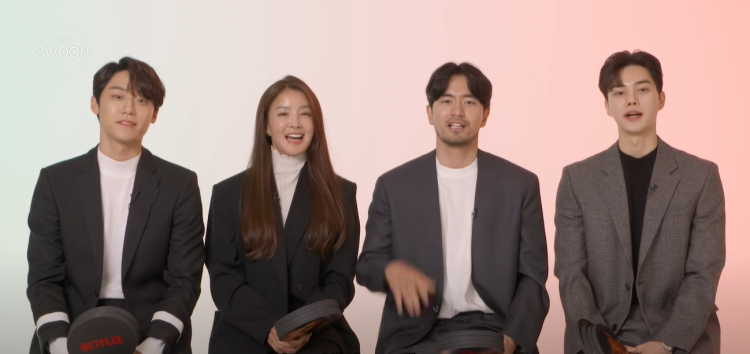 Are you looking for K-drama recommendations? Don't worry, we got you. In this article, we listed three short Korean dramas you can watch in one sitting. Plus, both of them are available on Netflix!
#1 "Extracurricular"
Episodes: 10
Duration: 60 minutes
First, on our must-watch short K-drama list is "Extracurricular" which first aired on April 2020. Starring Kim Dong Hee, Park Joo Hyun, Jung Da Bin, and Nam Yoon Su, "Extracurricular" is a dark yet fresh take on the usual high school trope.
Follow the four main characters, Oh Ji Soo, Bae Gyu Ri, Seo Min Hee, and Kwak Ki Tae, as they commit unthinkable acts and struggle to survive. The plot revolves around a group of high school students who works on dangerous "extracurricular" activities in order to earn money.
Netflix's "Extracurricular" spans only 10 episodes which run for 60 mins each. You can finish the whole season in just 10 hours, well not counting occasional bathroom breaks.
#2 "Sweet Home"
Episodes: 10
Duration: 52 minutes
"Sweet Home" was a 2020 hit that features two of South Korea's rising stars, Song Kang and Lee Do Hyun.
Adapted from a popular webtoon of the same name, "Sweet Home" follows the story of Cha Hyun Soo who is a new tenant to an apartment. Everything was all fine until strange happenings started to occur not just in his apartment but throughout Korea. All of a sudden, people start to turn into monsters. This makes a thrilling tale of survival for Hyun Soo and the tenants of the apartment.
Netflix's "Sweet Home" trended globally right after it was released, and for a good reason. So if you haven't watched this thrilling sci-fi drama then this is your cue: go watch it NOW.
On the other hand, Netflix is gearing up to start filming the series' second season with all cast members assumed to make a return. The second season of "Sweet Home" is projected to be released in 2022.
© 2022 Korea Portal, All rights reserved. Do not reproduce without permission.