Sinister Six Imminent? Green Goblin, Doc Ock, & More In 'Spider-Man: No Way Home' Trailer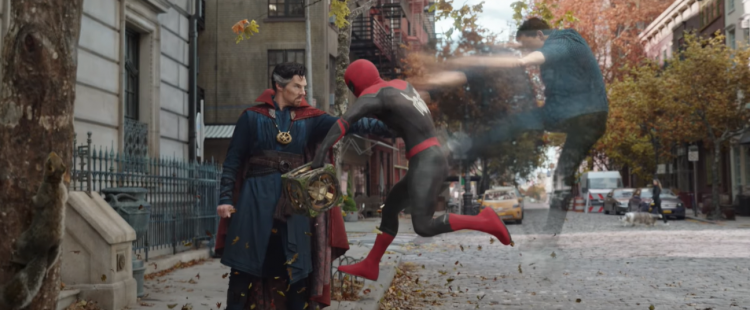 Finally, the "Spider-Man: No Way Home" trailer has finally dropped and it shows the first look at the biggest Marvel Cinematic Universe Spider-Man film to ever grace the big screen.
Tom Holland is now locked in as Spider-Man As Marvel Studios alongside Disney made a successful deal with Sony Pictures in 2019. Thus fans will be seeing Spider-Man for his third stint on a stand-alone movie in the upcoming "The Spider-Man: No Way Home."
"The Spider-Man: No Way Home" is the sequel to "The Spider-Man: Far From Home" and it was seen that in the previous movie, Peter has been revealed to be Spider-Man, even being framed for the death of Mysterio.
Aside from Tom Holland, Zendaya will make her return as MJ, Jacob Batalon as Ned Leeds and Aunt May will be once again portrayed by Marisa Tomei. Adding to this, Benedict Cumberbatch will retake his role as Doctor Strange, Doc Ock will be once again played by Alfred Molina, and Jamie Foxx will reprise his role as Electro.
Fans have also been hearing nonstop rumors regarding the return of Tobey Maguire and Andrew Garfield. Recently, the trailer for "Spider-Man: No Way Home" dropped after a leak of the trailer went viral a couple of days ago.
In the trailer, Spider-Man works together with Doctor Strange to undo his past mistakes and beyond this, fans were extremely hyped to once again see Alfred Molina as Doc Ock. Willem Dafoe's Green Goblin was also teased as a Green Goblin bomb alongside his menacing laugh in the trailer.
Fans really loved Doc Ock's appearance as he has been arguably the best Spider-Man villain so far.
Could this mean that the Sinister Six's arrival in the MCU might be imminent and close?
Stay tuned for more details regarding Marvel and Sony's "The Spider-Man: No Way Home"!
© 2023 Korea Portal, All rights reserved. Do not reproduce without permission.
Tags:
US
,
US news
,
US updates
,
Marvel
,
Marvel News
,
Marvel updates
,
Marvel Cinematic Universe
,
Marvel Cinematic Universe news
,
Marvel Cinematic Universe updates
,
Sony
,
Sony news
,
Sony updates
,
Sony Pictures
,
Sony Pictures news
,
Sony Pictures updates
,
Disney
,
Disney news
,
disney updates
,
Spider-Man
,
Spider-Man news
,
Spider-Man updates
,
Spider-Man movie
,
Spider-Man film
,
Spider-Man: No Way Home
,
Spider-Man: No Way Home news
,
Spider-Man: No Way Home updates
,
Spider-Man: No Way Home trailer