Is Marvel's Shang-Chi Movie In Trouble? Moviegoers Share Film Is Not Worth The Trouble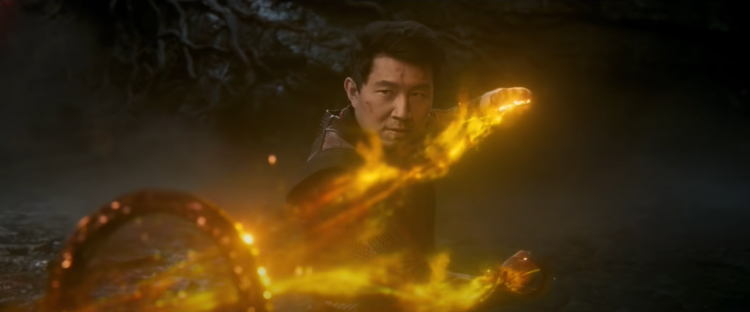 A lot of Marvel fans consider "Shang-Chi and the Legend of the Ten Rings" 'not worth the risk' to see in cinemas. This is because of the new COVID-19 delta variant that is currently making waves.
Bob Chapek, Disney CEO, has gone on to confirm in a conference call that the Shang-Chi film will be in theatres exclusively for 45 days before dropping on Disney+.
"We live in a very uncertain world in terms of the recovery of some of our markets, and the theatrical exhibition world is certainly a part of that," Bob Chapek went on to reveal to investors.
Bob Chapek added, "We said from the very beginning that we value flexibility and being able to make as last-minute calls as we can, given what we see in the marketplace. Certainly, when we planned our schedule that we're executing right now, we did not anticipate the resurgence of Covid with a delta variant that would have such a significant impact on the marketplace."
Slated to drop on the 3rd of September, Shang-Chi, as per the Disney CEO, has a shortened 45-day theatre-only release.
"Going to be an interesting experiment for us...The prospect of being able to take a Marvel title to the service after going theatrical for 45 days will be yet another data point to inform our actions going forward on our titles," Bob Chapek explained.
Furthermore, Bob Chapek went on to say that due to the distribution agreements and 'impracticality of last-minute changes' it 'would not be possible' to give viewers the option to view "Shang-Chi and the Legend of the Ten Rings" at the safety of their home on the same day the film releases in theaters.
Hopefully, the Marvel film will be able to garner enough revenue regardless of only releasing in theatres exclusively for the first 45 days.
Stay tuned for more details regarding Marvel's "Shang-Chi and the Legend of the Ten Rings"!
© 2023 Korea Portal, All rights reserved. Do not reproduce without permission.
Tags:
US
,
US news
,
US updates
,
Marvel
,
Marvel News
,
Marvel updates
,
Disney
,
Disney news
,
disney updates
,
disney plus
,
Disney Plus news
,
Disney Plus updates
,
mcu
,
MCU news
,
MCU updates
,
Marvel Cinematic Universe
,
Marvel Cinematic Universe news
,
Marvel Cinematic Universe updates
,
Shang-Chi and the Legend of the Ten Rings
,
Shang-Chi and the Legend of the Ten Rings news
,
Shang-Chi and the Legend of the Ten Rings updates
,
Shang-Chi
,
Shang-Chi news
,
Shang-Chi updates
,
Bob Chapek