Cheating Scandal Of Park Jihoon, Formerly Of Wanna One, Proved To Be False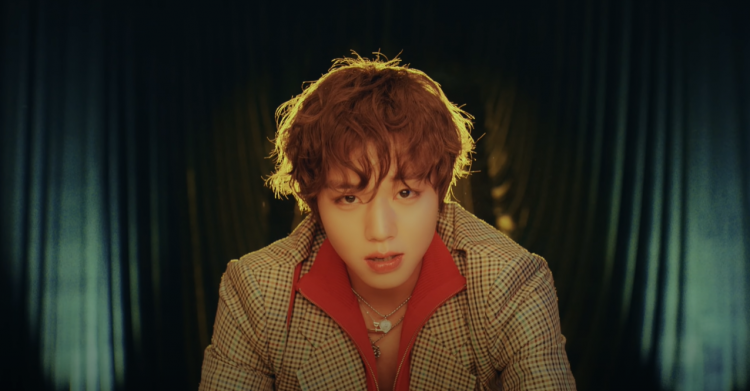 Yesterday, former Wanna One member Park Jihoon was accused of cheating on his girlfriend with a female live streamer, known more popularly as BJs. But it seems as though the allegations were false.
To the defense of Park Jihoon, his fans have been thoroughly doing research. Even Maroo Entertainment, Park Jihoon's agency, went on to previously release an announcement that the agency would be taking legal actions regarding the rumors and malicious posts.
Maroo Entertainment announced:
"Hello, this is Maroo Entertainment. We have checked on the multiple malicious rumors and unfounded posts through social media and community sites that have seriously attacked our artist personally. We have been continuously monitoring the malicious posts since prior and we are preparing to deal with it legally."
Furthermore, a netizen went on to drop that alleged 'unreleased photographs' that were supposed 'proof' of the idol cheating were technically already released on community sites earlier this year.
The netizen released an email made in March 2021 which was sent to Park Jihoon's agency, Maroo Entertainment, reporting the malicious spread of personal photographs and videos regarding Park Jihoon.
Moreover, a fan went on to talk to the BJ about the rumors. However, the BJ announced everything to be false. The BJ even went on to state that she has never dated or been in a relationship with Park Jihoon.
Allegations like these can not just be waived if ever they are false as issues such as cheating in the K-pop industry is serious. Park Jihoon and his agency will surely seek legal actions towards whoever has been spreading the false rumors and allegations towards the idol.
As of writing this article, both former Wanna One member Park Jihoon and his agency, Maroo Entertainment, have not yet released a statement.
Stay tuned for more details regarding the allegations against Park Jihoon!
© 2023 Korea Portal, All rights reserved. Do not reproduce without permission.
Tags:
kwave
,
kwave news
,
kwave updates
,
Kpop
,
kpop news
,
Kpop updates
,
Maroo Entertainment
,
Maroo Entertainment news
,
Maroo Entertainment updates
,
Maroo Entertainment artists
,
Maroo Entertainment artist
,
Maroo Entertainment Park Jihoon
,
Park Jihoon Maroo Entertainment
,
Park Jihoon
,
Park Jihoon news
,
Park Jihoon updates
,
Park Jihoon cheating
,
Park Jihoon cheating scandal
,
Park Jihoon cheating allegations