K-Pop Visual Kings: Here Are The Most Handsome Idols Of Today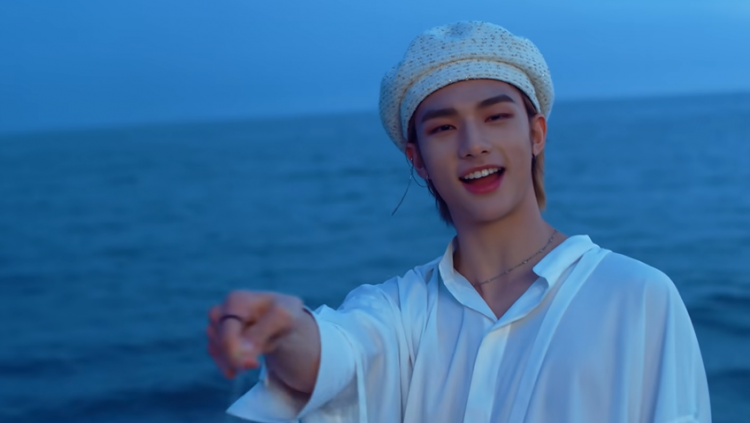 K-Pop idols are nothing but talented. They are all-rounders that can rap, sing, dance, compose music and even act! As fans, we appreciate all the hard work that the idols put through in holming their talents and giving us bops and jaw-dropping performances.
Aside from their awesome talents, idols' visuals are just a plus! Still, we are all thankful to get a glimpse of their outstanding visuals. Each member in every K-Pop group has their own individual roles, and most often than not, groups will hail one particular member as the "main visual." In this day and age, however, we believe that all K-Pop idols are gorgeous!
In this article, we listed the most handsome faces in K-Pop. From BTS, Stray Kids, ASTRO, Big Bang, solo artists, and many others, representative visuals from various groups are included. Check out the list below to know if your bias made it.
Here are the 35 Visual Kings of K-Pop today.
#35 Donghyun from AB6IX
#34 Minchan from VERIVERY
#33 YanAn from PENTAGON
#32 Song (formerly Yunhyeong) from iKON
#31 Mingyu from SEVENTEEN
#30 Park Jihoon former WannaOne, solo artist
#29 Younghoon from The Boyz
#28 Minhyun from NU'EST
#27 Jinyoung former WannaOne, CIX
#26 Kai from EXO, SuperM, solo artist
#25 Vernon from SEVENTEEN
#24 Jinu from WINNER
#23 Gikwang from HIGHLIGHT
#22 Jaehyun from NCT
#21 Chanyeol from EXO
#20 Taeyong from NCT
#19 Donghae from Super Junior
#18 Sehun from EXO
#17 Jackson from GOT7, solo artist
#16 Jinyoung from GOT7, JJ Project, actor
#15 L from INFINITE, solo artist, actor
#14 Rowoon from SF9
#13 San from ATEEZ
#12 Minho from SHINEE
#11 Hyungwon from MonstaX
#10 Wonpil from Day6
#9 Sungjae from BTOB
#8 Soobin from TXT
#7 T.O.P from Big Bang
#6 Cha Eunwoo from ASTRO, actor
#5 JaeJoong from JYJ
#4 Hyunjin from Stray Kids
#3 Kang Daniel former WannaOne, soloist
#2 Kim Taehyung (V) from BTS
#1 Kim Seokjin (Jin) from BTS
Did your bias make it to the list? You can still vote for your favorite idol on King Choice until March 31st.
© 2023 Korea Portal, All rights reserved. Do not reproduce without permission.