Only One SM Group Made It To The Top 3 List Of Most Streamed Boy Groups Of All Time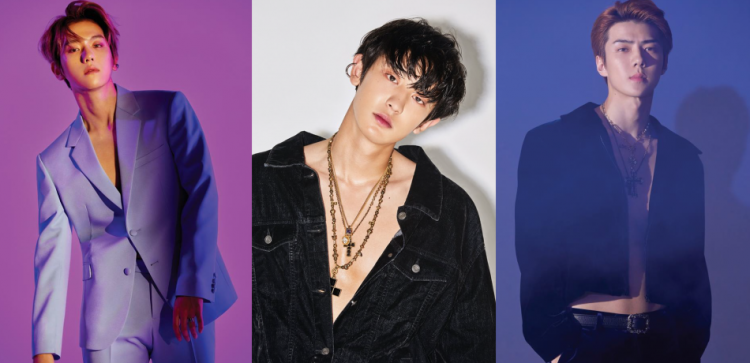 Can you guess the TOP 3 most-streamed K-Pop boy groups of all time? Read through the article to find out if you're right!
When you think about K-Pop as a genre, you imagine an ensemble of addicting music, extravagant music videos, awesome choreography, ethereal visuals, and iconic fashion. The following behind the K-Pop craze is intense, and the popularity of the "Top" groups is sometimes difficult to measure.
Determining the popularity of K-Pop idol groups will include careful examination of huge amounts of data involving physical sales, digital sales, brand reputation, follower count among social apps, views, and many others. Because of this, one can't claim that a K-Pop group is more popular than another just by considering one aspect.
However, a recent post in an online community gives fans a little grasp on who among hundreds of K-Pop idol groups are the most listened to in two of the most popular music streaming sites in South Korea. Although this list doesn't fully encompass the full reach of a boy group, the astonishing numbers are a testament to their status as the top groups of K-Pop.
The Most Streamed Boy Groups Of All Time
Combining the streaming numbers from MelOn and Genie, iKon placed 12th among boy groups with a total of 1.36 billion streams. One notch higher in the ranking is the subunit NU'EST W with 1.37 billion, while the main group, NU'EST, has over 1.39 billion streams at number 10.
At 9th place with 1.51 billion streams is BEAST. SM Entertainment's SHINee lives up to their status as 2nd gen's "it boy group" at 8th place with a total of 1.60 billion streams.
Moving forward, WINNER is the second YG Entertainment boy group to be ranked at 7th place with over 2.09 billion streams. Cube Entertainment's BTOB placed 6th with 2.19 billion streams. On the other hand, another PLEDIS boy group made it to the ranking of the most streamed K-Pop boy groups, and they are no other than SEVENTEEN with over 2.81 billion streams combined.
The list won't be complete without the "K-Pop KINGS" themselves, BIGBANG. YG Entertainment's moneymaker joins the list of most-streamed K-Pop boy groups at 4th place with over 3.16 billion streams.
The TOP 3
In third place is Mnet's project boy group with so much potential but sadly disbanded. WANNA ONE is the nation's boy group, and their streaming number just proves the power that could have catapulted them into being one of the most successful K-Pop boy groups of all time. WANNA ONE recorded over 3.32 billion streams with just a few songs and a short amount of time.
Holding the 2nd spot is SM Entertainment's supergroup before there was SuperM and NCT. There's no denying that EXO is the boy group to be since their debut. Producing hits after hits and with a strong fandom, it's no surprise that EXO recorded over 8.76 billion streams over their career, making them the only SM boy group to join the list.
Are you ready for 1st place?
BTS is a global sensation that has been breaking records after records. And it doesn't surprise anyone that the 7 boys that are once from a very small, unknown company will top this list, but their numbers will shock anyone. Can you imagine, BTS received over 11.65 billion streams for their songs? That's is in nowhere comparable to any other group as of the moment.
What do you think of the list? Let us know!
© 2023 Korea Portal, All rights reserved. Do not reproduce without permission.