LOONA's Chuu Recently Could Not Hold Back Her Tears, Here's Why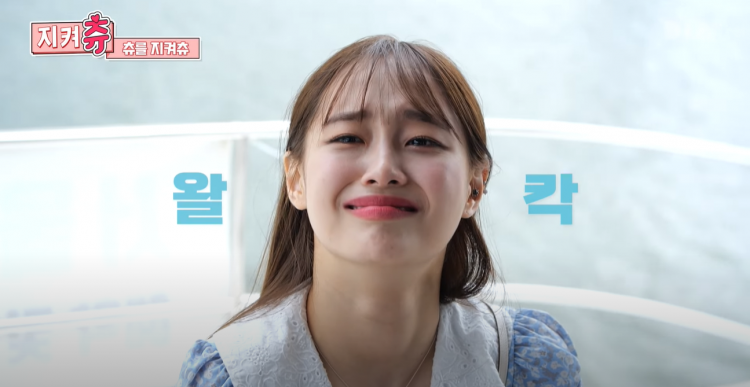 In the most recent episode of LOONA's Chuu's YouTube show "Chuu Can Do It," the K-pop idol's staff decided to treat Chuu to a day of fun, food, and relaxation to thank the K-pop idol for the hard work she puts out!
The first place Chuu's staff brought her was to get a massage in a hotel. Thoughtfully, Chuu asked if they would be getting massages with her, but the staff members noted it was too expensive. Adorably, Chuu asked if she could share half of the massage with her staff member.
After the massage, the member of LOONA was taken to a restaurant with an amazing view of the Han River. Chuu was served the resto's shaved ice dessert, the place's signature bingsu. Chuu then noted that the bingsu she ate was simply on a new level.
Finally, LOONA's Chuu was brought to a yacht that was filled to the brim with sweets and this time, both CHuu and her staff enjoyed snacks!
After all of the events of the day, Chuu's staff went on to ask what else the K-pop idol wanted. Chuu responded by noting that she did not want anything else and that her staff always spoils her.
"We're happy thanks to Chuu," one of the staff members noted which made Chuu teary-eyed.
Lastly, Chuu's staff gifted the K-pop idol an adorable flashing candy ring, to the delight of Chuu.
LOONA's Chuu then remarked that she is always happy whenever she films her YouTube show "Chuu Can Do It." Chuu then went on to thank her
"I am always happy when I am on this show. I am always loved by all of you. That is enough for me. But now you have gifted me with this day...I don't know what to do. I am always on the receiving end," LOONA's Chuu emotionally revealed.
To LOONA's Chuu's surprise, her staff shared "You're a gift to us, Chuu." With this, Chuu could no longer hold back the tears, prompting her other staff members to tear up along with her.
© 2023 Korea Portal, All rights reserved. Do not reproduce without permission.
Tags:
kwave
,
kwave news
,
kwave updates
,
Kpop
,
kpop news
,
Kpop updates
,
Blockberry Creative
,
Blockberry Creative artists
,
Blockberry Creative news
,
Blockberry Creative updates
,
Blockberry Creative LOONA
,
Blockberry Creative LOONA Chuu
,
Loona
,
LOONA News
,
LOONA updates
,
LOONA Chuu
,
LOONA Chuu news
,
LOONA Chuu updates
,
LOONA Chuu YouTube
,
LOONA Chuu Chuu can do it
,
Chuu can do it
,
지켜츄 Chuu Can Do It
,
Chuu
,
Chuu news
,
Chuu updates
,
Chuu YouTube Channel
,
Chuu YouTube
,
LOONA Chuu YouTube Channel