Amidst Recent 'Controversy', LOONA Chuu Gets Defended By & Receives Support From Fans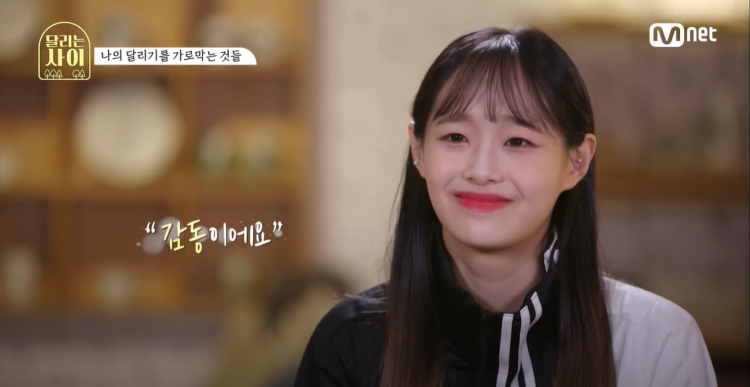 Since the beginning of time, people who can accumulate fans due to their personality, talents, visuals, and etc. can also accumulate haters. Thus, with compliments also comes controversies that are sometimes a stretch, to begin with.
This was recently the case for Chuu, a member of LOONA, after posting a YouTube video on her channel (지켜츄 Chuu Can Do It) on the 22nd of July.
From the 'issue', Orbits (the fandom name of LOONA) and her personal fans have arrived to defend and support LOONA Chuu's from her 'issue' from a recent episode on her segment on her YouTube channel, "Chuu Can Do It."
Not long ago, netizens gave their opinions in an online community regarding LOONA Chuu's talk with a student taking a master's degree on an episode of "Chuu can do it." Netizens believed that Chuu's question and following comments towards the student were unprofessional and lacking empathy.
But Orbits and LOONA Chuu's fans defended the K-pop star, noting that Chuu's statements were taken out of context and even believe that the netizens who had a problem with Chuu's statements were overreacting.
As per a fan, LOONA Chuu said nothing to discount the master's student. She was just asking what makes students stressed. Moreover, the fan added that it was the editing team who added the caption 'master's students' in front of LOONA Chuu's question.
Furthermore, other Orbits and fans Showed their support towards LOONA Chuu, one comment going:
"There was really nothing controversial. But then she had to receive unwarranted criticisms and straight-up insults just because of a malicious screenshot. I do not understand. Why can't you just hate in private?"
Hopefully, things will get clarified soon as some netizens are over-hyping the 'issue'.
Blockberry Creative, LOONA's agency, has not released any statement regarding the matter. Stay tuned for updates regarding LOONA's Chuu here!
© 2023 Korea Portal, All rights reserved. Do not reproduce without permission.
Tags:
kwave
,
kwave news
,
kwave updates
,
Kpop
,
kpop news
,
Kpop updates
,
Blockberry Creative
,
Blockberry Creative artists
,
Blockberry Creative news
,
Blockberry Creative updates
,
Blockberry Creative LOONA
,
Loona
,
LOONA News
,
LOONA updates
,
LOONA Chuu
,
LOONA Chuu news
,
LOONA Chuu updates
,
Chuu
,
Chuu news
,
Chuu updates
,
LOONA Chuu YouTube
,
LOONA Chuu YouTube Channel
,
LOONA Chuu YouTube Channel Chuu can do it
,
Chuu can do it
,
LOONA Chuu Chuu can do it