'Black Panther's Winston Duke Confirmed To Be The New Batman!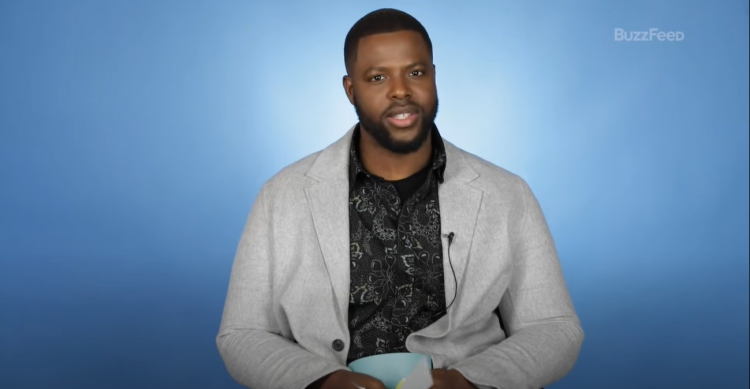 Marvel and DC fans unite! Winston Duke, known for his role as M'Baku in Marvel's "Black Panther" has just agreed to voice one of the most popular superheroes in DC Comics!
As per reports from media outlets, previously on Tuesday, Winston Duke is going to voice Batman also known as Bruce Wayne. Duke is going to be helming Gotham's dark knight in an upcoming podcast entitled "Batman Unburied."
The upcoming podcast is going to tell a completely new story in its first season. The podcast will make use of Winston Duke as Bruce Wayne in a more psychological thriller genre which will be written by David S. Goyer, "The Dark Knight" screenwriter.
To add to this, Winston Duke's Bruce Wayne/Batman will have his Alfred as well which will be played as Jason Isaacs, the popular "Harry Potter" actor. Adding to this are Wonder Woman, Lois Lane, Catwoman, Riddler, and Batgirl who have not yet been cast but will show up.
As of writing this article, there is currently no specific release date for the podcast and no other information has been dropped. Spotify is either going to release episodes weekly or do a full season drop.
However, this is fine as this will be the first-ever produced podcast starring characters from the DC Comics since Warner Bros. and the music and podcast streamer revealed a deal to debut a series of shows revolving around comic book properties.
Furthermore, it was also reported that Winston Duke will once again take up his role as M'Baku in the upcoming movie "Black Panther: Wakanda Forever," which is presently being filmed in Atlanta.
Winston Duke previously reprised his role as M'Baku in "Avengers: Infinity War" and "Avengers: Endgame" and fans will once again see his character in the upcoming "Black Panther" sequel.
Notably, no details have also been released regarding the plot of "Black Panther: Wakanda Forever," as prior to filming, Chadwick Boseman, who plays Black Panther aka T'Challa, passed away last year.
© 2023 Korea Portal, All rights reserved. Do not reproduce without permission.