'Black Panther: Wakanda Forever' Has Began Production, MARVEL Promises To Make Chadwick Boseman Proud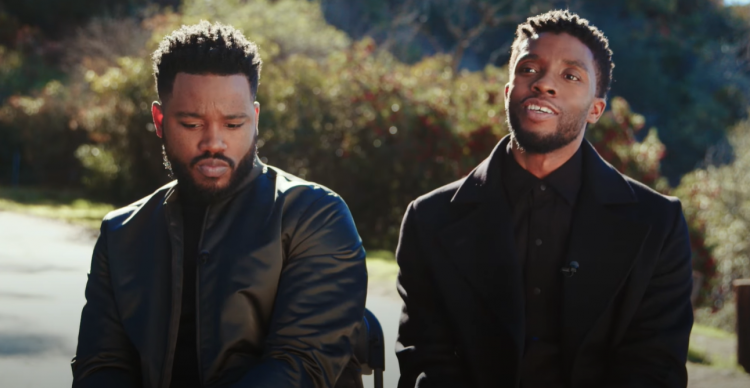 The first "Black Panther," released in 2018, was an iconic film that proved that being a hero is not about one's roots, but about one's character.
Helmed by the late great Chadwick Boseman, "Black Panther" was able to produce an initial 202 million dollars that eventually exploded to reach 1.3 billion dollars from all over the world.
Now, 3 years have passed since the first movie, and production for the sequel, "Black Panther: Wakanda Forever" has already begun. This makes MARVEL fans extremely excited as everyone wants to know how MARVEL will continue the story of the Black Panther.
Kevin Feige, the chief of MARVEL studios, has gone on to report this to prominent news media notably after the Black Widow Global Fan Event in Los Angeles, California.
As per Feige, they have started filming for "Black Panther: Wakanda Forever" at Pinewood Studios in Atlanta, Georgia. Confirmed to be a part of the cast so far are the previous main characters of the first movie.
"But everyone is also very excited to bring the world of Wakanda back to the fans. We are going to do it in a way that would make Chad proud," Kevin Feige expressed.
The director for the upcoming "Black Panther: Wakanda Forever" is still Ryan Coogler, the director for the first movie. Aside from the returning main cast and director, no specific details have been released regarding the sequel.
Surely, MARVEL is working hard to ensure that the upcoming "Black Panther" sequel will truly honor Chadwick Boseman and at the same time ensure that the fans will enjoy the highly-anticipated movie.
In a perfect world, Chadwick Boseman would be helming the Black Panther mantle until the end of time. He was perfect for the role and truly personified how the hero was, on the big screen and in life.
© 2023 Korea Portal, All rights reserved. Do not reproduce without permission.
Tags:
Marvel
,
Marvel News
,
Marvel updates
,
Marvel Cinematic Universe
,
Kevin Feige
,
Chadwick Boseman
,
Black Panther
,
Black Panther news
,
black panther updates
,
Black Panther: Wakanda Forever
,
Black Panther sequel
,
Black Panther: Wakanda Forever news
,
Black Panther: Wakanda Forever updates
,
Ryan Coogler