Gamers & Netizens Freak Out As 'Among Us' Creators Tease Cryptic Game Update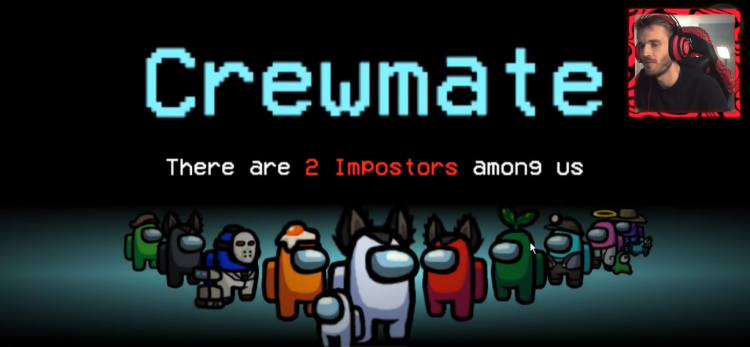 Even though the game is already three years old, Innersloth's "Among Us" is still garnering attention due to the game being appealing, cute, insanely addictive, and has fun gameplay.
For a while now, "Among Us" has run rampant on the charts of Steam alongside Twitch, Facebook, and YouTube. Admittedly, the game has slightly dropped in popularity, "Among Us" is still recognizable and popular to this day.
Innersloth, the developer of "Among Us," has been dubbed two awards in The Game Awards 2020. The developer was able to take home the trophies in both Best Mobile Game and Best Multiplayer categories.
In The Game Awards 2020 show, Innersloth was able to announce to fans that "Among Us" would be getting a brand new map, Airship. Released in March of this year, "Among Us" once again skyrocketed to popularity with the latest update.
Recently, it seems as though Innersloth is not yet done with their immensely popular game as the developer has teased the next big update for "Among Us."
As of writing this article, yesterday on the 21st of July, the official Twitter page of "Among Us" made an announcement for the next big update for the game.
The "Among Us" announcement being: "working on a ton of cool stuff for the Next Big Update but i can't share anything publicly yet ughhhhhhhhhhhhhhhhhhhhhhhhhhhhhhhhhhhhhhhhhhhhhhhhhhhhhhhhhhhhhhhhhhhhhhhhhhhhhhhhhhh
in the meantime here's a picture of an actual spacebean we made to distract u"
With the announcement came a really cute GIF of a "Spacebean." Fans are both puzzled and excited for the upcoming "Among Us" update as it seems pretty exciting and interesting from the GIF alone.
Beyond this, no other information such as the release date or other hint about the big "Among Us" update has been released.
Stay tuned for more updates regarding Innersloth's "Among Us"!
To read about Netflix placing games into their platform, click here.
To read about SM Entertainment's aespa collaborating with an upcoming video game, click here.
© 2021 Korea Portal, All rights reserved. Do not reproduce without permission.
Tags:
US
,
US news
,
US updates
,
video games
,
video games news
,
video games updates
,
Innersloth
,
Innersloth news
,
Innersloth updates
,
Innersloth Among Us
,
Innersloth Among Us news
,
Innersloth Among Us updates
,
Among Us
,
Among Us news
,
Among Us updates
,
Among Us latest updates
,
Among Us big update
,
Among Us update