The Shortest No More! ONCEs & Netizens Shocked With TWICE's Dahyun's Growth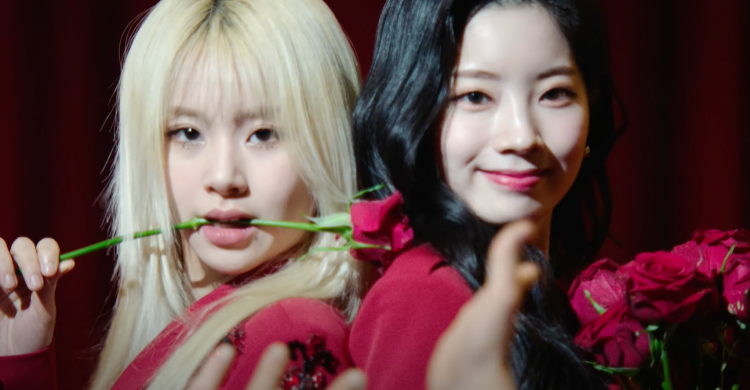 Notably, JYP Entertainment's TWICE is known for its ability to do any concept, talent in both vocals and dancing, quirky, unique, & adorable personalities, releasing a plethora of concepts, but unfortunately, not for their height.
As a running gag for ONCEs, TWICE is known as one of the cutest K-pop girl groups at present.
Previously, it was noted that the average height of TWICE members listed at 5'4.3 (163.3 cm). The tallest TWICE member being their maknae, Tzuyu, reaching a height of 5'7 (170 cm). Following Tzuyu is TWICE's Jeongyeon having a height of 5'6 (167 cm).
But aside from their tallest member, TWICE's Dahyun, previously listed at a height of 5'2 (158.6 cm) on her profile, is known as TWICE's shortest member (aside from being the funniest as well). But it seems as though Dahyun has grown quite a lot since her previous listing.
TWICE's Dahyun has amazing proportions which make it less obvious that her height is quite petite. Dahyun has the body of a model which truly makes her appear taller, especially when TWICE drops a video performance.
Recently, TWICE's Dahyun's height was measured once again and it seems as though she is no longer the shortest member of JYP Entertainment's TWICE. As per her new profile listing, TWICE's Dahyun grew a whopping 3 centimeters!
Unless TWICE's Jihyo and Chaeyoung also grew, this means Dahyun has officially rid herself of the 'shortest member' label.
Notably, TWICE's Chaeyoung's height is listed at 5'3 (158.9 cm) and TWICE's Jihyo's height listed on her profile is 5'3 (160 cm).
Dahyun's sudden growth spurt came as a shock to both her and ONCE. Only time will tell if she'll continue to grow!
Currently, Dahyun is 23 years old and perhaps she can still grow even more! Maybe even surpassing Tzuyu in the future. But only time will tell.
Are you surprised by TWICE's Dahyun's sudden growth?
© 2023 Korea Portal, All rights reserved. Do not reproduce without permission.
Tags:
kwave
,
kwave news
,
kwave updates
,
Kpop
,
kpop news
,
Kpop updates
,
JYP
,
JYP artists
,
JYP Entertainment
,
JYP Entertainment artists
,
JYP Entertainment news
,
JYP Entertainment updates
,
JYP Entertainment TWICE
,
TWICE
,
TWICE news
,
TWICE Updates
,
TWICE Dahyun
,
TWICE Height
,
TWICE Dahyun news
,
TWICE Dahyun updates
,
TWICE Dahyun height
,
what is TWICE height
,
TWICE Height
,
Dahyun
,
Dahyun news
,
Dahyun updates
,
Dahyun profile
,
Dahyun height
,
TWICE Dahyun profile
,
TWICE profile