TWICE's Tzuyu, Chaeyoung, & Momo Outs TWICE's Nayeon For Something She Does Nonstop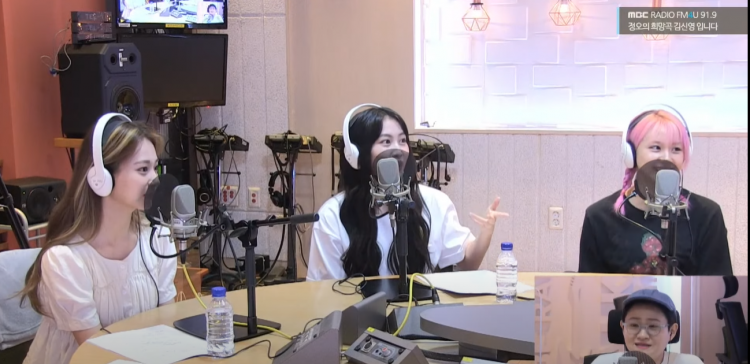 TWICE, after being together for almost 6 years, are expected to truly know one another by now. 6 years of promoting, training, shooting, practicing, and various other activities, together have made TWICE not only one of the most popular K-pop girl groups in the world, but also one of the closest.
This was recently evident as a few members of JYP Entertainment's TWICE outed another member for something that the member does nonstop.
TWICE's very own Tzuyu, Chaeyoung, and Momo were recently featured on MBC's "MBC FM4U's Kim Shin Young's Noon Song of Hope." The three members of TWICE revealed who among the 9 members talks the most or the one who "never stops talking."
A plethora of questions was thrown towards the three members of TWICE and one of the questions that TWICE's Chaeyoung got asked was who among the 9 members of TWICE talks the most during waiting rooms. Almost instantaneously, Chaeyoung chase Nayeon.
TWICE's Chaeyoung revealed that Nayeon never runs out of energy. For her, Nayeon seems to be "always awake" due to her energetic vibe.
To add to this, Momo shared that the main dancer once fell asleep when TWICE's Nayeon was telling her something. When she woke up, Nayeon was still amazingly talking to Momo.
According to the members, Nayeon seems to talk about a lot of things, nothing specifically came to mind when asked what Nayeon talks about.
Although Nayeon is so talkative, the members of TWICE do not mind it at all as Nayeon usually cheers the members up with her awesome energetic vibe. Nayeon makes sure to let her unnies know that she is there for them by making them know she is always there for them.
ONCEs appreciate Nayeon due to her talkative nature, and in no way is this a negative thing.
© 2023 Korea Portal, All rights reserved. Do not reproduce without permission.
Tags:
kwave
,
kwave news
,
kwave updates
,
Kpop
,
kpop news
,
Kpop updates
,
JYP
,
JYP artists
,
JYP Entertainment
,
JYP Entertainment artists
,
JYP Entertainment news
,
JYP Entertainment updates
,
JYP Entertainment TWICE
,
TWICE
,
TWICE news
,
TWICE Updates
,
TWICE Momo
,
Twice Tzuyu
,
TWICE Chaeyoung
,
TWICE Nayeon
,
MBC
,
MBC FM4U's Kim Shin Young's Noon Song of Hope
,
MBC FM4U's Kim Shin Young's Noon Song of Hope TWICE
,
TWICE MBC FM4U's Kim Shin Young's Noon Song of Hope