TWICE X Stray Kids! Netizens Love TWICE's Tzuyu's Melody Project Featuring Bang Chan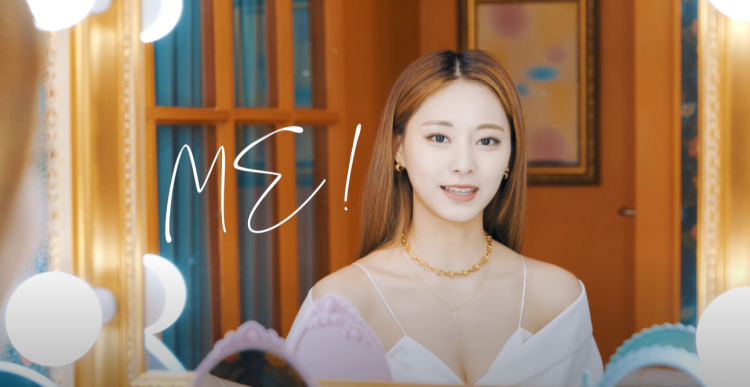 Not long ago, on the 22nd of June, TWICE announced that Tzuyu would be the next TWICE member to drop a melody project. As of writing this article, Tzuyu's melody project has dropped and it is absolutely amazing!
As of writing this article, JYP Entertainment's TWICE has gone on to drop a whopping seven melody projects and two performance projects.
TWICE's first three melody projects featured the members Chaeyoung, Mina, and Sana, respectively. After the three members, the next two TWICE members who were featured in melody projects were TWICE's Jihyo and Nayeon.
Earlier this year, DUBCHAENG (TWICE's duo of Dahyun and Chaeyoung) dropped TWICE's 6th melody project which was a cover of J.Y. Park and Rain's track, "Switch to me" which was followed by another project video; a performance project starring TWICE's main dancer, Momo.
Moreover, just last month on the 19th of May, TWICE's Jihyo also went on to drop a performance project, being the only TWICE member to have both a melody and a performance project.
Surely with the amount of projects they have scheduled, TWICE must be preparing to take a break, right? Wrong. Tzuyu's melody project was just released and ONCEs are going ballistic!
Previously on the 23rd of June, JYP Entertainment surprised ONCEs with a teaser for TWICE's Tzuyu's very own melody project. As of writing this article, it has been already dropped and Tzuyu is just simply angelic!
Tzuyu's melody project was a cover of Taylor Swift's hit song "ME!" and boy did she nail it. Her visuals were perfectly made use of and her voice matched the song perfectly. To put the cherry on top? Stray Kids' very own Bang Chan was featured in the song!
Stray Kids' Bang Chan sang Brandon Urie's part of the song and his voice, alongside Tzuyu, is simply adorable. Currently, Tzuyu's melody project featuring Bang Chan has garnered 2,952,639 views, 772k likes, and 101,990 comments!
This is the first time Bang Chan has been featured on a TWICE release since his cameo as a zombie on TWICE's "Like OOH-AHH." TWICE x SKZ? JYP Nation, unite!
Currently, only TWICE's Jeongyeon has not dropped a melody/performance project. This means that she must be up next!
© 2023 Korea Portal, All rights reserved. Do not reproduce without permission.
Tags:
kwave
,
kwave news
,
kwave updates
,
Kpop
,
kpop news
,
Kpop updates
,
JYP
,
JYP artists
,
JYP Entertainment
,
JYP Entertainment news
,
JYP Entertainment updates
,
JYP Entertainment TWICE
,
JYP Entertainment stray kids
,
TWICE
,
TWICE news
,
TWICE Updates
,
TWICE melody project
,
Twice Tzuyu
,
TWICE Tzuyu news
,
TWICE Tzuyu updates
,
TWICE Tzuyu melody project
,
Tzuyu
,
Tzuyu News
,
Tzuyu updates
,
Tzuyu melody project
,
Tzuyu ME
,
Me
,
Tzuyu ME
,
Stray Kids Updates
,
Stray Kids News
,
Stray Kids Updates
,
Stray Kids Bang Chan
,
Bang Chan
,
Bang Chan news
,
Bang Chan updates
,
TWICE and Stray Kids
,
Stray Kids and TWICE
,
once
,
STAY
,
Stays
,
ONCEs
,
Tzuyu and Bang Chan
,
Bang Chan and Tzuyu