Somi Hopes I.O.I Will Perform Together Again + Somi Comeback Confirmed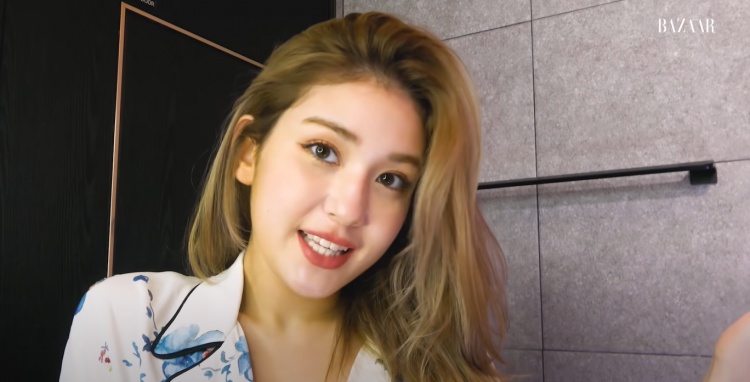 I.O.I recently celebrated their 5th anniversary with a live broadcast entitled "I.5.I - Yes, I Love It!" This occurred on the 4th of May, at 7 PM KST and members of I.O.I gathered and discussed updates and generally had fun with one another.
The I.O.I members who appeared on the broadcast were Kim Doyeon, Lim Nayoung, Choi Yoojung, Yoo Yeonjung, Chungha, Jung Chaeyeon, Kim Sejeong, Kim Sohye, and of course Jeon Somi.
Unfortunately, due to conflicting schedules, Kyulkyung and Kang Mina were absent from the I.O.I reunion. One of the I.O.I members, Somi, opened up and shared how she felt along with her future projects.
As per Jeon Somi, the "BIRTHDAY" singer is busy meditating in her free time. Somi has also taken a liking to burn incense. Somi has also enjoyed photography, especially with her film camera. Somi has also been exercising, doing pilates, and other workouts with her personal trainer.
In the I.O.I reunion, Jeon Somi also mentioned she has been "preparing an album," which confirms she is preparing for a comeback soon.
Moreover, Somi opened by saying that she has felt empty without the I.O.I members while doing solo activities. She is I.O.I's center and maknae after, meaning the other members usually give her a lot of attention. Thus, for Somi, she sadly had her heartbroken when I.O.I disbanded.
In the broadcast, Jeon Somi also hopes and dreams that I.O.I will once again perform together as a group on stage. Somi mentioned, "I remembered a lot of fans. I want to feel my heart beat once again when I go up on the stage with I.O.I".
Surely almost everyone's hearts were broken when I.O.I disbanded. But seeing that the I.O.I members are still so close is something to be happy about. Hopefully, I.O.I does return one day. Until then, supporting their solo careers is the best support fans can do.
Updates on Somi's comeback will be posted if available! Stay Tuned.
© 2023 Korea Portal, All rights reserved. Do not reproduce without permission.
Tags:
kwave
,
kwave news
,
kwave updates
,
Kpop
,
kpop news
,
Kpop updates
,
The Black Label
,
YG The Black Label
,
Jeon Somi
,
Jeon Somi news
,
Jeon Somi updates
,
Somi
,
Somi News
,
Somi Updates
,
Somi comeback
,
Jeon Somi comeback
,
Somi album
,
Jeon Somi album
,
I.O.I.
,
IOI
,
I.O.I. news
,
I.O.I. updates
,
IOI news
,
IOI updates
,
IOI reunion
,
I.O.I reunion
,
Kim Doyeon
,
Doyeon
,
Lim Nayoung
,
Nayoung
,
Choi Yoojung
,
Yoojung
,
Yoo Yeonjung
,
Yeonjung
,
Chungha
,
Jung Chaeyeon
,
Chaeyeon
,
Kim Sejeong
,
Sejeong
,
kim sohye
,
Sohye
,
Kyulkyung
,
Kang Mina
,
Mina