Will YG's New Girl Group Join The Current Slate Of K-Pop 4th Gen Leaders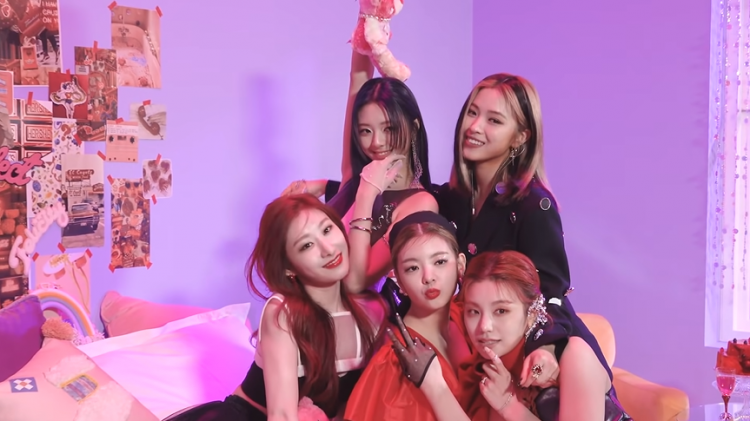 K-Pop's fourth generation of idols is packed with all-rounder stars that are just as talented as they are visually stunning. For girl groups, in particular, we saw a distinct difference compared to the previous generations. Of the countless K-Pop girl groups who have debuted in the past 3 three years.
Now, with reports about the highly-anticipated girl group from YG Entertainment, surely fans are wondering if they will be able to become one of the industry leaders for this generation. Currently, there are three rising girl groups that fans consider to be the leaders of K-Pop's fourth generation. Has YG's upcoming girl group got what it takes to join the following 4th generation stars?
#1 SM Entertainment's aespa
First on this list is SM Entertainment's newest girl group, aespa. Debuting with a fresh, innovative concept involving Vocaloid members and an imaginative universe, aespa caught the attention of fans. Recently, Karina, Winter, Giselle, and Ningning took the k-pop concept game to the "Next Level" with their latest release. It's just about time for K-Pop to merge with technology and aespa is leading the industry to the new age.
#2 High Up Entertainment's STAYC
The only girl group on this list coming from a small company, STAYC is slaying the charts as well as the K-Pop brand rankings since their November 2020 debut. STAYC is produced by the legendary Black Eyed Pilsung so it is not surprising that the group's songs are a total banger. Compared to the other two groups in the list, STAYC brings in a fresh, bubble gum concept that makes them shine even more. Each STAYC member Sumin, Sieun, Isa, Seeun, Yoon, and J just got the talent and the visual that makes them stand out from the rest.
#3 JYP Entertainment's ITZY
Since their debut in 2019, ITZY set the bar high for the fourth generation K-Pop girl groups. Each ITZY member, Yeji, Lia, Ryujin, Chaeryoung, and Yuna delivers an extra A-factor to every performance which just proves they are indeed different. They are breaking boundaries being an all-rounder group who can slay any concept. They are "Dalla Dalla" and are "Not Shy" about it that everybody "Wannabe" like them!
© 2022 Korea Portal, All rights reserved. Do not reproduce without permission.