Stray Kids' Bang Chan Knows How To Deal With Every Writer's Nightmare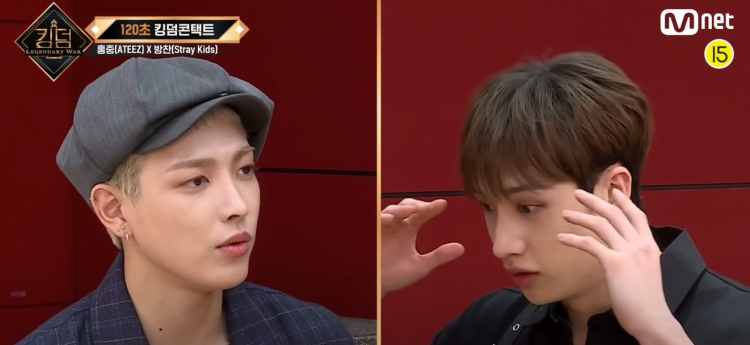 In the K-pop industry, a skill that is highly coveted aside from dancing and singing is songwriting. Being able to note down your emotions articulately on pen and paper is hard to do, but a select number of artists can do that.
Such is the case for Stray Kids' member and leader Christopher Bang, more popularly known as Bang Chan. Beyond being a member and leader, Bang Chan is also the producer for Stray Kids. As a producer, it is paramount to know how to write songs.
As mentioned above, Stray Kids' is an immensely popular songwriter, aside from singing and dancing. Stray Kids' Han and Changbin are also really gifted; thus the three of them compose Stray Kids' sub-unit, 3RACHA.
Suffice to say, Stray Kids' Bang Chan is a gifted writer. But what happens when a writer eventually meets the dreaded writer's block? Here's what Bang Chan does to get over the slump.
Mnet's "Kingdom: Legendary War" has teased their upcoming episode, where the K-pop group members of varying participating groups will band together and perform in dance units for rap, vocal, and dance.
Before the performances begin, to work on their chemistry, the participants were paired and told to discuss matters. Stray Kids' Bang Chan linked up with ATEEZ's leader, Hongjoong, who is also a notable songwriter.
In Mnet's video, ATEEZ's Hongjoong was able to ask Stray Kids' Bang Chan what he does if inspiration does not come to him.
Like most writers, Stray Kids' Bang Chan also gets hit with the occasional writer's block. To help ATEEZ's Hongjoong, Bang Chan advised him that time is what he uses to gain inspiration.
"I go out to get some fresh air. I don't really think about music when out and I don't even listen to music while doing this. Playing video games or working out, I take a rest similar to this," Stray Kids' Bang Chan shared.
Like most pairs, the two had a timer, so Stray Kids' Bang Chan wrapped it up by explaining that everything works eventually, even while having writer's block at the start.
"After that, when I return to my work, everything rushes to my head," Stray Kids' Bang Chan added.
© 2023 Korea Portal, All rights reserved. Do not reproduce without permission.
Tags:
kwave
,
kwave news
,
kwave updates
,
Kpop
,
kpop news
,
Kpop updates
,
Mnet
,
mnet news
,
mnet updates
,
Mnet Kingdom
,
Mnet Kingdom Legendary War
,
kingdom
,
Kingdom: Legendary War
,
Mnet Kingdom Legendary War news
,
Mnet Kingdom Legendary War updates
,
Kingdom Legendary War news
,
Kingdom Legendary War updates
,
stray kids
,
Stray Kids News
,
Stray Kids Updates
,
Stray Kids Bang Chan
,
Bang Chan
,
Bang Chan news
,
ATEEZ
,
ATEEZ Hongjoong
,
Hongjoong
,
ATEEZ Hongjoong news
,
ATEEZ Hongjoong updaets
,
Hongjoon news
,
Hongjoong updates
,
Stray Kids Bang Chan news
,
Stray Kids Bang Chan updates
,
Stray Kids kingdom
,
ATEEZ Kingdom