Kim Jung-Hyun Apologises To 'Time' Director, +Hoping To Make A Comeback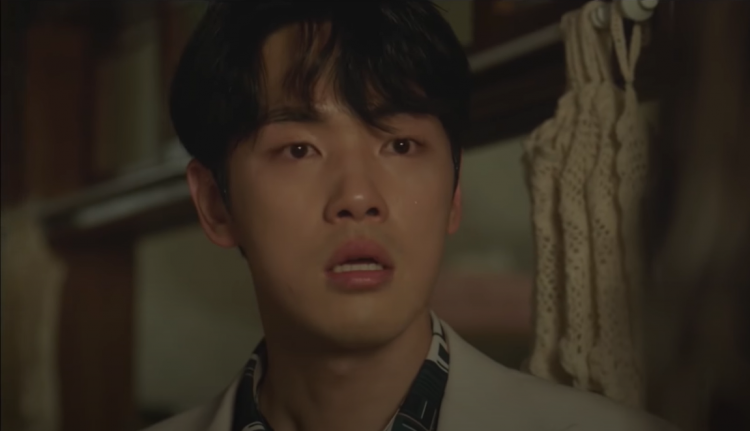 Keeping his promise, South Korean actor Kim Jung Hyun apologized to the production team and cast of MBC' K-Drama "Time." Beyond apologizing, Kim Jung Hyun shared that he is hoping to make a comeback in the industry in the future.
As per reports coming from SPOTV, on the 12th of May, Kim Jung Hyun has finally directly apologized to the cast and production team of the K-Drama, MBC's "Time", he previously abruptly left three years ago in 2018.
In the meeting between director Jang Joon Ho and Kim Jung Hyun, the South Korean director even offered a role for Kim Jung Hyun in his future works. This was, of course, referred to by Jang Joon Ho when Kim Jung Hyun believes that the time is right to return to the industry.
In a previously written and posted apology letter, Kim Jung Hyun promised that he would personally give an apology to the production director, writer, other actors, and all the staff members who were involved in the K-drama "Time."
Kim Jung Hyun has been keeping his promise so far.
To add to that, Park Chang Beom, Kim Jung Hyun's lawyer and legal adviser, was able to share that they are planning a lawsuit against the agency, O& Entertainment. Albeit, Kim Jung Hyun's lawyer is looking towards an agreement where a lawsuit will not be needed.
Kim Jung Hyun's lawyer, Park Chang Beom also clarified that the actor's abrupt withdrawal from "Time" is solely because of health reasons and is not related in any way towards Seo Ye Ji.
Kin Jung Hyun's lawyer also expressed that Kim Jung Hyun still has plans to continue acting in the future.
Park Chang Beom stated, "Currently, it's hard for me to even meet with him in preparation for the potential lawsuit. Since Kim Jung Hyun is an entertainer and an actor, he needs to be more careful when dealing with this situation. But he is still having a difficult time in many ways.
Kim Jung Hyun still has the will to be an actor and I hope there comes a time and space for him to return as an actor with an active role similar to what he once had before. Kim Jung Hyun, after all, has lived his whole life with the goal to be an actor."
© 2023 Korea Portal, All rights reserved. Do not reproduce without permission.
Tags:
kwave
,
kwave news
,
kwave updates
,
Kdrama
,
kdrama news
,
kdrama updates
,
kmovie
,
kmovie news
,
kmovie updates
,
MBC
,
MBC news
,
MBC updates
,
MBC Time
,
Time news
,
Time updates
,
time
,
Jang Joon Ho
,
Kim Jung Hyun
,
Kim Jung Hyun news
,
Kim Jung Hyun updates
,
Seo Ye Ji
,
Kim Jung Hyun apology
,
Kim Jung Hyun apologizes
,
Park Chang Beom