Actor Kim Jung Hyun Apologizes to Co-Star Seohyun, And 'Time' Team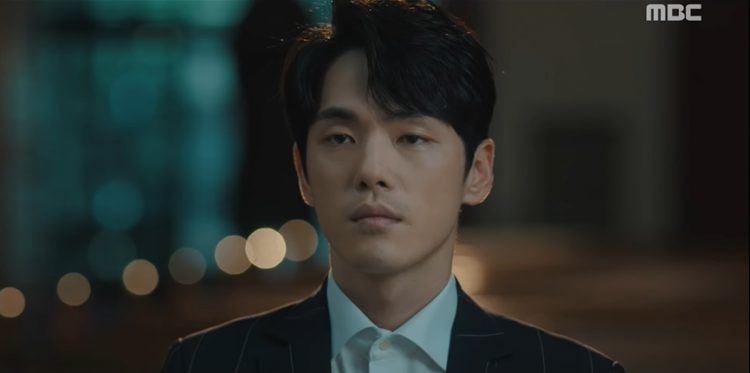 April wasn't a good month for "Mr. Queen" actor Kim Jung Hyun. After being swept in one controversy after another, the actor penned a letter of apology dedicated towards everyone involved and affected by his recent controversy.
South Korean media outlet, Spotv News, shared Kim Jung Hyun's handwritten apology. In his letter, he expressed that he was very grateful to have been given his first lead role through the drama "Time." However, Kim Jung Hyun expressed that he deeply regrets screwing it up by disappointing the director, writers, his co-star, and everyone involved in such a special project.
The "Crash Landing On You" star also shared that he cannot even forgive himself for his behavior during the press conference for the drama "Time" and even how he suddenly dropped out of it.
"I've brought myself to do something unpleasant due to personal issues. As a protagonist and actor, I couldn't even fulfill my responsibilities. I apologize without any excuse," actor Kim Jung Hyun expressed.
Kim Jung Hyun then proceeded to express his sincere apology to Girls' Generation Seohyun, who was his leading lady in "Time." He acknowledged that the actress was hurt and had to go through difficult times due to his actions. The actor also extended his apology to everyone who has suffered due to his poor behavior.
"I think I should visit the people in charge of 'Time' and all the people who have been hurt by me and apologize. Even if it takes a long time, I will sincerely seek their apology," Kim Jung Hyun penned.
The actor then expressed his apology towards his agency O& Entertainment as well as to Culture Depot. Both of the agencies were dragged and brought up amidst the controversies that the actors were facing. Kim Jung Hyun then apologized to his fans, who are also affected by the allegations and issues.
"I bow my head and ask for forgiveness to all those who have been discomforted by me. It was a time to look back on my mistakes and wrongdoings once again while writing. If I have a chance, I will not take everything for granted, and I will always try to be a healthy actor who looks after and manages myself. Sorry," Kim Jung Hyun wrote.
© 2023 Korea Portal, All rights reserved. Do not reproduce without permission.
Tags:
Kim Jung Hyun
,
Seo Ye Ji Kim Jung Hyun issue
,
Seo Ye Ji Kim Jung Hyun text messages
,
Did Kim Jung Hyun dated Seo Ye Ji
,
Kim Jung Hyun relationship Seo Ye Ji
,
Kim Jung Hyun news
,
actor Kim Jung Hyun
,
Time actor Kim Jung Hyun
,
Seo Ji Hye dating Kim Jung Hyun
,
Kim Jung Hyun seohyun
,
Kim Jung Hyun apology
,
Kim Jung Hyun isuue
,
Kim Jung Hyun seo ye ji victim
,
Time K-drama
,
K-Drama
,
k-drama news
,
Girls Generation Seohyun