New 'Crash Landing On You' Couple: Kim Jung Hyun, Seo Ji Hye Reportedly Dating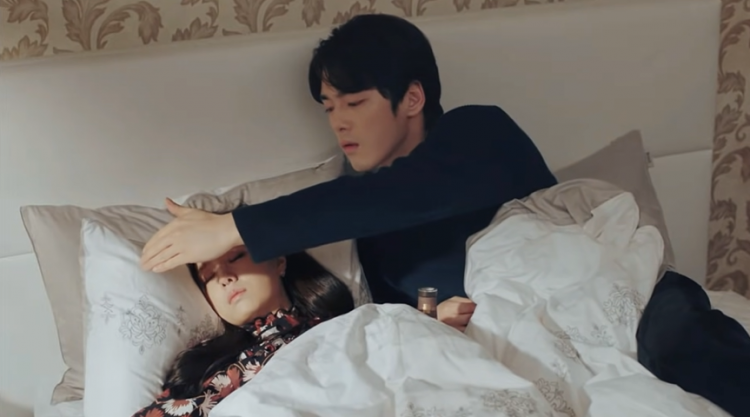 After revealing the romantic relationship between Hyun Bin and Son Ye Ji earlier this year, Dispatch has announced another power couple from the hit "Crash Landing On You" drama - Kim Jung Hyun and Seo Ji Hye. This time, their love story did not end tragically, just like what happened in the drama.
Read through the article to learn more about the newest celebrity power couple.
Are Kim Jung Hyun and Seo Ji Hye really dating?
Dispatch says yes! Backed with a series of photos showing the two "Crash Landing On You" stars, Dispatch revealed that Kim Jung Hyun and Seo Ji Hye have been dating for one year already. Furthermore, Dispatch shared that the alleged couple's apartments are only 10 minutes away from each other and that the two would go on dates at their houses.
Some of the released photos show the two actors walking behind each other in what seems to be a parking lot.
Meanwhile, close acquaintances of the two actors also revealed that Kim Jung Hyun and Seo Ji Hye would often spend some alone time together and even to the extent of celebrating special occasions together with just the two of them.
Aside from going on dates in their own apartments, the alleged couple would also go on dates around Seoul. Dispatch then revealed that Seo Ji Hye is the one in charge of driving during dates.
Kim Jung Hyun reportedly joining Seo Ji Hye's agency
Earlier today, Korean news sites have revealed that Kim Jung Hyun is currently looking for a new agency following the expiration of his contract with O& Entertainment. Then, some media outlets went on to report that the actor is in discussion to join Seo Ji Hye's agency, Culture Depot.
However, the agency did not confirm this news and instead stated that Kim Jung Hyun will be a free agent and has consulted Seo Ji Hye regarding this. Furthermore, Culture depot has even told Dispatch that the actor met Seo Ji Hye in her apartment to discuss this very matter. Lastly, the agency also denied the reports regarding the alleged relationship between the two.
© 2022 Korea Portal, All rights reserved. Do not reproduce without permission.