Seo Ye Ji's Former Staff Exposes Actress's Rude Behavior And More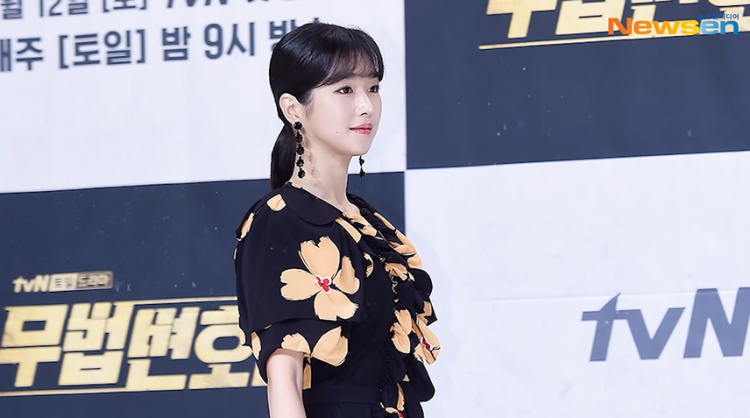 "It's Okay To Not Be Okay Actress, Seo Ye Ji, is the center of the public eye recently after Korean media outlet Dispatch revealed transcripts of text messages that the actress shared with fellow actor and allergen then-boyfriend Kim Jung Hyun. The "verified" text messages imply that the Seo Ye Ji was prohibiting the "Crash Landing On You" star from doing "skinship" with his leading lady.
After the "skinship controversy," the 31-year-old actress is now facing another allegation, this time it's of mistreatment against her former staff.
A netizen who claims to have worked with Seo Ye Ji in the past exposed that staff members in her company would prefer not to work with the actress. The alleged former staff also shared in the past, she would even get to the point of begging the company not to assign her with Seo Ye Ji.
"... I didn't want to work with her, but they always told me to suck it up and do it to help further my career. I ended up working with her for a few years because of that," Seo Ye Ji's alleged former staff revealed.
The alleged former staff of the actress shared how Seo Ye Ji treats them. "While working, she would always curse at us," the anonymous staff shared. According to the staff, the actress would often use intimidation, verbal abuse, and other scary methods to instill fear.
Furthermore, the staffer has exposed the actress of alleged smoking while inside the car, not caring of her staff's health, and would even make them buy her cigarettes.
"If we made even the smallest mistakes, she would yell at us while blowing smoke in our faces," Seo Ye Ji's former staff said. Getting evidence against the actress's alleged mistreatment was also difficult, according to the former staff, because the actress would often check their phones to prevent them from recording anything she says or capturing anything she does.
Seo Ye Ji's former staff accuses the actress of mistreatment that has greatly affected their mental health.
"I regret not saying anything and letting the days pass as I suffered mental distress and verbal abuse while working for you," Seo Ye Ji's alleged former staff expressed.
The actress is yet to give her statement regarding this allegation.
© 2023 Korea Portal, All rights reserved. Do not reproduce without permission.
Tags:
Seo Ye Ji
,
seo ye ji news
,
Did Kim Jung Hyun dated Seo Ye Ji
,
Kim Jung Hyun relationship Seo Ye Ji
,
Seo Ye Ji Kim Jung Hyun issue
,
Seo Ye Ji Kim Jung Hyun text messages
,
Seo Ye Ji drama
,
Seo ye Ji manipulation
,
Seo Ye Ji updates
,
Seo Ye Ji Issue
,
Seo Ye Ji staff
,
Seo Ye Ji bullying
,
Seo Ye Ji Controversy
,
Seo Ye Ji smoking
,
It's Okay To Not Be Okay
,
It's Okay Not To Be Okay