Controversial: Seo Ye Ji Accused Of Manipulating Kim Jung Hyun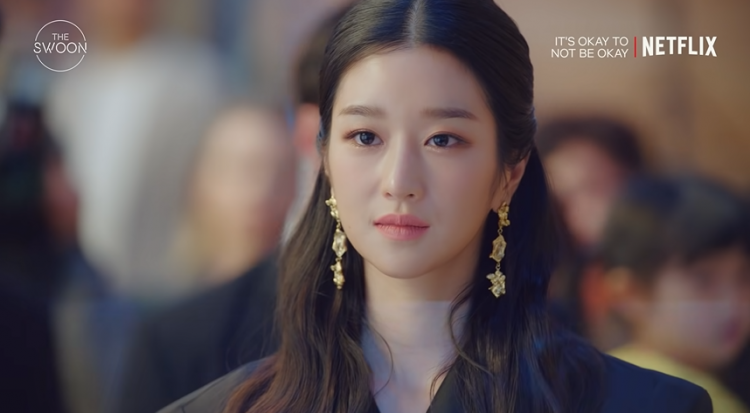 Kim Jung has been in the public eye since the issue regarding his contract with his agency, O& Entertainment, blew up recently. Not only that but reports according to his alleged relationship with his "Crash Landing On You" co-star Seo Ji Hye has also spread among the K-Drama community. However, the rumors have been denied despite Dispatch's revelation, the "Crash Landing On You" and "Mr. Queen" star is stirred into yet another controversy.
On April 12, Dispatch released a series of evidence that relates the "Mr. Queen" actor to Seo Ye Ji, an actress who was made known for her lead role in "It's Okay To Not Be Okay."
Dispatch's exclusive report shows transcripts of text message conversations of the two actors in 2018. The authenticity of the text messages was verified by Dispatch.
In the series of conversations, the "It's Okay To Not Be Okay" actress told Kim Jung Hyun to take out all of his skinship scenes in his drama, "The Time," where the actor plays the male lead alongside Girls' Generation Seohyun. Then, the next message implied that Seo Ye Ji was asking Kim Jung Hyun to update her with his activities.
"I didn't even greet the female staff today. I was so stern towards other people. I told Jang Joon Ho director once again that I wouldn't do romance but I couldn't drive [the idea] into him," Kim Jung Hyun replied to Seo Ye Ji.
The other messages shared between the two revolves mainly around actress Seo Ye Ji firmly presses the "no skinship and no romance rule" towards Kim Jung Hyun even though the drama is supposed to be romantic. Such "rule" allegedly imposed by Seo Ye Ji on the actor has affected the drama and the script itself. This led to revisions upon revisions, awkward scenes, and even Kim Jung Hyun's abrupt departure from the drama.
The relationship between Kim Jung Hyun and Seo Ye Ji is still unclear. This issue has sparked more controversies. Stay tuned for more updates.
© 2023 Korea Portal, All rights reserved. Do not reproduce without permission.