#OurPrideCHANYEOL And #AlwaysYoursChanyeol Trends On Twitter As EXO's Chanyeol Departs For Enlistment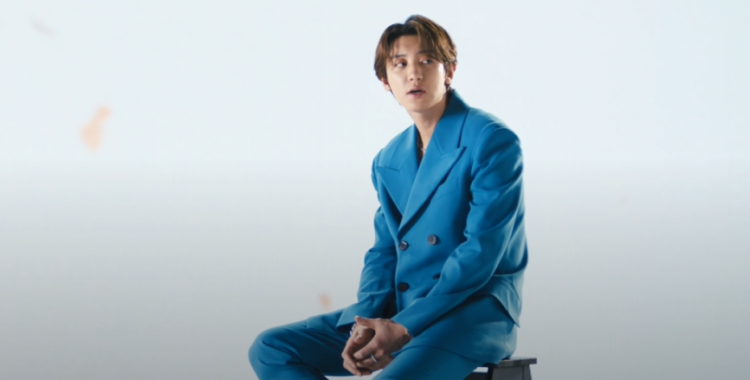 It has been confirmed that EXO's Chanyeol has enlisted for the South Korean army, but the exact time and place were not revealed to the public. Chanyeol will be undergoing basic military training for one month prior to being allocated to a specific unit.
Chanyeol will be the fifth member of EXO to enlist. Prior to him, EXO members D.O., Xiumin, Suho, and Chen were enlisted first. Estimates show that CHanyeol will be serving in the military until the 28th of September, 2022.
One day prior to his enlistment, EXO's Chanyeol gave a very sweet message to his fans. In the fan community of EXO, Chanyeol shared that he'll be back safely and that fans should not be worried about him.
As of writing this article, on the 28th of March at approximately 11 AM Korean Standard Time, EXO-Ls, the fandom name for EXO's fans, gave their emotional messages to Chanyeol. Fans wished him to be well and hope that he'll be back soon.
Additionally, recently, Chanyeol uploaded a photograph of him putting on the watch of Doh Kyung-soo, more famously known as EXO's D.O., as a way to say goodbye.
Moreover, Chanyeol made his final public appearance during a press release for his film entitled "The Box."
EXO Chanyeol's film "The Box" is a huge hit in the South Korean Box Office. In addition, the original soundtrack album of the movie has surpassed around 33 thousand pre-orders.
To give EXO's Chanyeol a proper send-off, EXO-Ls made the hashtags #OurPrideCHANYEOL and #AlwaysYoursChanyeol trend on Twitter. The hashtags have reached over 1.2 million tweets and have now trended globally.
Overwhelmed, Chanyeol shared his sentiments, noting that he feels honored and lucky to get a role in the movie "The Box." He continued by saying that he is happy that he was able to show the film to his fans before his military enlistment.
Furthermore, the EXO member assured fans that he would not get hurt, he will stay healthy, and that he will return safely.
© 2023 Korea Portal, All rights reserved. Do not reproduce without permission.
Tags:
kwave
,
kwave news
,
kwave updates
,
Kpop
,
kpop news
,
Kpop updates
,
kmovie
,
kmovie news
,
kmovie updates
,
SM Entertainment
,
SM Entertainment news
,
SM Entertainment update
,
SM Entertainment EXO
,
EXO
,
exo news
,
EXO updates
,
EXO Chanyeol
,
Chanyeol
,
Chanyeol news
,
Chanyel updates
,
EXO Chanyeol news
,
EXO Chanyeol updates
,
The box
,
EXO Chanyeol The Box
,
Chanyeol The Box
,
EXO Chanyeol enlistment
,
Chanyeol enlistment
,
twitter