Yeji Of ITZY Shared That She Used To Dislike Dancing, Here's Why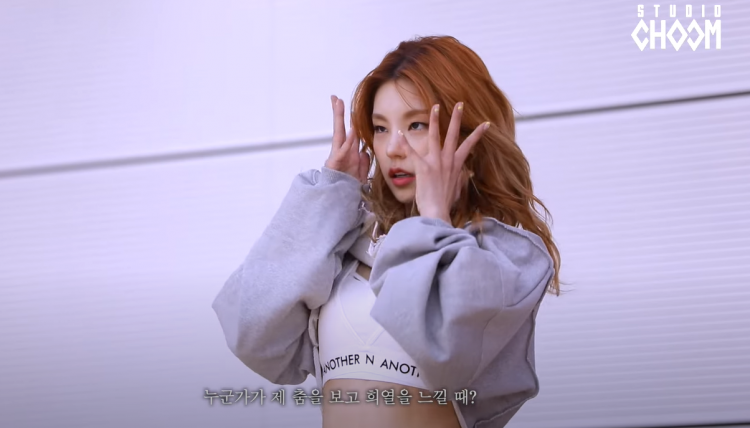 Previously, ITZY's Leader, Yeji, was dubbed as Studio Choom's "Artist of the Month." A video of Yeji doing a dance cover for the song "River" by Bishop Briggs.
The cover was uploaded on the 19th of March and garnered a huge amount of hits. As of writing this article, the clip has reached 6.68 million views and 671k likes. In the video, Yeji danced her heart out and showed how skilled she is with her talent in dancing.
But prior to this, it was revealed that the leader of ITZY used to dislike dancing to an extent.
On the 27th of March, a 31-minute clip was uploaded on Studio Choom's official YouTube channel. The video was basically a behind-the-scenes compilation on Yeji's preparation for her performance.
In the clip, ITZY's Yeji shared how her passion and love for the art of dance all started. During her younger years, Yeji said that she purposely only wanted to be a vocalist and that she really disliked dancing.
But, she decided to give dancing a shot, and she mentioned that her sister had a huge impact on her change of views. Yeji said that she and her sister started dancing to "Tell Me" and "So Hot," hit songs of the legendary K-pop group Wonder Girls. As she swayed and swung, Yeji started to enjoy the feeling, and since then, she has had a passion for dancing.
As soon as Yeji began her elementary school, she joined a local dance troupe. Yeji was dubbed the center position even though she was a novice at dancing at the time.
ITZY's Yeji went on to share a memory with regards to dancing that is very near and dear to her.
Yeji said that her teacher complimented her after she got off the stage. She was told that she did an amazing job. According to her, it felt really good to hear the compliment. Additionally, a lot of people cheered for her and other fellow dancers when they went on stage.
ITZY's Yeji has come a long way. From hating dance to becoming one of the best well-known dancers of her generation, she continues to grow her passion for art.
© 2023 Korea Portal, All rights reserved. Do not reproduce without permission.
Tags:
Studio Choom
,
Artist of the Month
,
STUDIO CHOOM Artist Of The Month
,
kwave
,
kwave news
,
kwave updates
,
Kpop
,
kpop news
,
Kpop updates
,
JYP
,
JYP artists
,
JYP Entertainment
,
JYP Entertainment news
,
JYP Entertainment updates
,
JYP Entertainment ITZY
,
ITZY
,
ITZY News
,
ITZY updates
,
ITZY Yeji
,
yeji
,
Yeji Artist Of The Month
,
Lightfury