BLACKPINK's Member Dubbed As The Best Looking Female K-Pop Idol By A Professional Doctor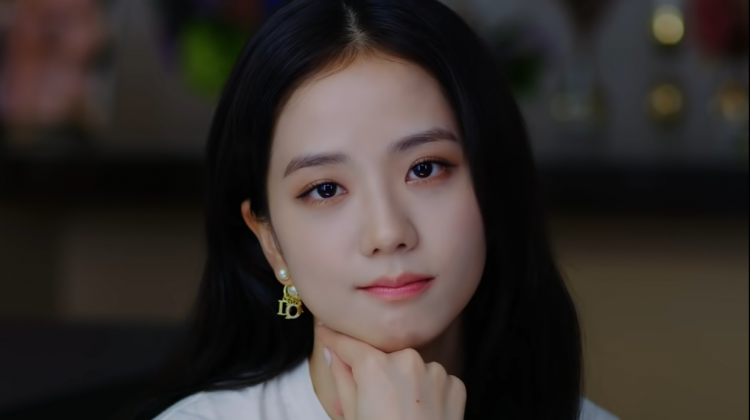 It is no surprise that YG Entertainment's BLACKPINK is considered the most famous all-female group all across the world. The combination of Jisoo, Jennie, Rosé, and Lisa are immensely popular due to their immeasurable talent, unbelievable charisma, and their undeniable beauty, and the last category is even more so correlated to the member, Jisoo.
BLACKPINK's Jennie, Rosé, and Lisa are truthfully beautiful talents, but netizens, other idols, and recently, a plastic surgeon dubbed Jisoo as currently the most beautiful female idol, in terms of South Korean standard.
BLACKPINK's Jisoo is currently eyed as the perfect candidate for the title Miss Korea and is also an ideal target to base plastic surgery on.
In all honesty, BLACKPINK's Jisoo is truly a beauty. Recently, a doctor (more specifically a plastic surgeon) named Dr. Min Hee-joon was commenting on the beauty of K-pop idols for LAMICHE TV's YouTube channel. Dr. Hee-joon studied the most popular K-pop stars who were female, and eventually, he dubbed BLACKPINK's Jisoo as the most gorgeous.
Prior to choosing BLACKPINK's Jisoo, Dr. Hee-joon gave his two cents on the beauty of other female K-pop idols, belonging to groups such as TWICE, Red Velvet, and many more. After this, eventually, the plastic surgeon dubbed BLACKPINK's Jisoo as the best looking, and it seemed pretty straightforward and clear who he was going to dub the title to.
As per the plastic surgeon, BLACKPINK Jisoo's immense beauty is incomparable and is the ideal type of beauty a South Korean K-pop Idol should have.
Specifically, the video lasted almost seven minutes, and within that timespan, Dr. Hee-joon shared that BLACKPINK Jisoos' facial structure goes beyond being beautiful as her face contains the perfect bond of being a combination of both eastern and western beauty standards. More keenly, Jisoo's eyes are an incredible combo for her special double eyelids.
With that being said, this is once again another reason for BLACKPINK and BLINKS to celebrate.
© 2022 Korea Portal, All rights reserved. Do not reproduce without permission.
Tags:
Kpop
,
kpop news
,
Kpop updates
,
YG Entertainment
,
YG Entertainment news
,
YG Entertainment update
,
BLACKPINK
,
Blackpink news
,
Blackpink updates
,
blackpink jisoo
,
Jisoo
,
BLACKPINK's Jisoo
,
Kim Ji Soo
,
Most Beautiful female idol
,
most beautiful kpop idol
,
most beautiful female kpop idol
,
BLACKPINK most beautiful