Big Hit Enertainment's Premiere K-Pop Boy Group Share Their Vulnerable Sides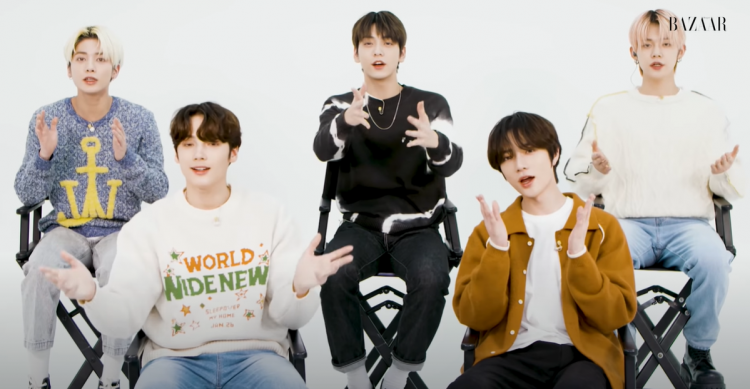 As of writing this article, Big Hit Entertainment's Tomorrow X Together, more popularly known as TXT, has been together for two years now. That means as a K-pop group, their bond must have solidified and strengthened by now.
In an interview recently held for the members of TXT, they were asked the question with regards to them sharing their emotions with each other, as a group or individually. Each member was given a chance to answer and what they shared really showed their closeness as a group.
According to TXT's maknae, Huening Kai, he does not really like deep conversations because he is not good at talking about his inner feelings. Moreover, back when Huening Kai was a trainee, he was able to talk about his feelings more, but he doesn't see any use in sharing them now.
When it was Taehyun's turn, he expressed his answer by saying, "I normally talk about my concerns to my members. But those worries don't really have a serious vibe. I usually talk one on one with the members while walking around the neighborhood."
Beomgyu shared his thoughts on the topic by expressing that they usually talk in their dorms. But he often does not talk about his emotions, similar to their maknae. He prefers to handle problems on his own, but if the group is involved, he is very open to sharing his thoughts with everyone else.
When it came to the oldest in the group, Yeonjun shared that because he is the oldest, he usually prefers not to talk about his emotions. He makes sure not to show weaknesses to his dongsaengs. Although sharing emotions isn't weak, he just wants to make sure that everyone sees him as someone strong and dependable.
Lastly, when it came to TXT's leader, Soobin expressed his thoughts by declaring, "Most of the time we come together for a team meeting in our dorms or when we have time at our company. For me, since Beomgyu is my roommate, we casually have conversations in our room, and I do that with Taehyun while walking around the neighborhood." He continued by saying, "The subject of our worries are often different, but we usually discuss our team and give each other feedback."
This really shows how far the group has come and how close their bond has evolved within the two years they are together.
© 2023 Korea Portal, All rights reserved. Do not reproduce without permission.