Korean Movie 'Minari' Is A Favorite To Win An Oscar This Year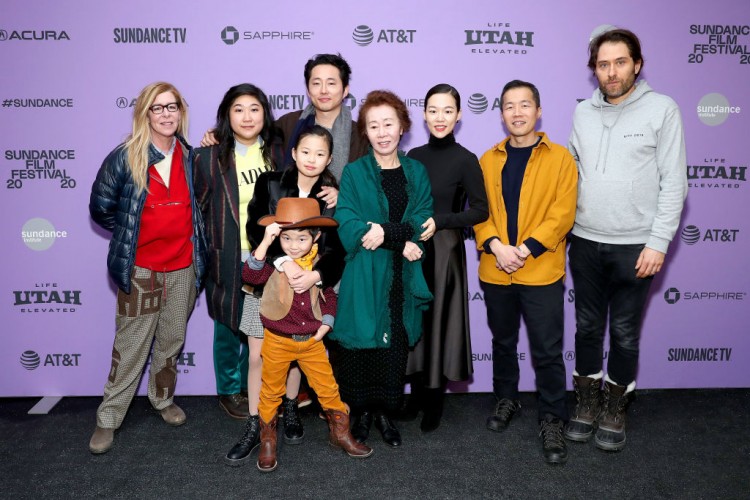 One of the biggest movies that ever came out of Asia, "Parasite," was the Oscar winner last year last from South Korea. The film shocked the world due to the fact that a non-English movie captivated audiences from all across the world. With that, a new mainly speaking Korean-language movie is making rounds and is an Oscar favorite.
"Minari" is Lee Isaac Chung's fourth feature film. For the first time, he's tried to capture on screen the lives of South Koreans in the US.
Lee Isaac Chung was born in 1978 and is currently 42 years of age. The director was conceived into a South Korean family in the United States. More specifically, in Denver, Colorado. While Chung was editing "Minari," he shared that he was very aware of the acclaimed South Korean film "Parasite." The film has made more than $250 million US dollars in the box office.
He became an instant fan after watching it. Bong Joon-ho, the director of "Parasite," won an incredible four awards in the Oscars in 2020. Among the awards is best picture, and it is the first-ever foreign film to win this award.
Chung is hoping that his film is as successful in the Oscars as "Parasite" was last year.
Chung's film, "Minari," is a movie about a Korean family trying to chase the American dream. It features Steven Yeun and Alan S. Kim of Hollywood. But there are also famous South Korean actors who are part of the main cast, Han Ye-ri and Youn Yuh-jung.
The unique film is set in the suburbs of the United States of America. Although a hit, there are rumors about its ineligibility in April's Academy Awards due to the film not being primarily in English.
Reports say that there has been a circulation of criticism that this year's Golden Globes should not consider "Minari" in the category of best drama film due to the dialogue being not primarily in English.
"But what would happen, for instance, if someone made a film set in the US and it was mainly in Native American languages? Would that count at the Globes as a foreign film?" Lee Isaac Chung shared, not going into details with the issue.
Moreover, "Minari" has been nominated for the category: best foreign-language film, though.
Although technically not produced from South Korea or a K-movie, "Minari" is as Korean as the director. This means that whatever wins the film takes is a win for South Korea and the film industry of the country.
© 2023 Korea Portal, All rights reserved. Do not reproduce without permission.