Can't Stop, Won't Stop: BTS Once Again Solidifies Another Record That Seems Unbreakable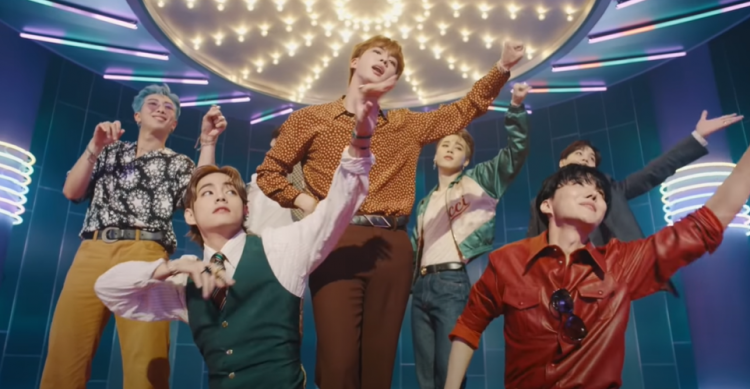 BTS, Big Hit Entertainment's most electrifying international K-pop boy group, yet again toast another victory with another win in a music show. One of the boy group's most famous songs, "Dynamite," has won a possible insurmountable title in the history of South Korea.
Since only having been released in August of 2020, BTS's song "Dynamite" has been on a tear, topping charts, making records left and right. Nine days after its release on August 29, the song bagged its first of many wins on MBC's Music Core. It was the first-ever English song to bag a victory in a music show in South Korea.
Since then, the "Dynamite" has only been going up, and it seems as though it just can't stop going to the top in every category. Just last year, in November, just three months after its release, the song won its 22nd award in a music show.
Since BTS is on top, the only artists they surpassed are themselves. "Boy With Luv," another hit BTS song, was toppled over by "Dynamite" for the title of song with the highest amount of awards for the 21st century.
Five months after its release, this January, "Dynamite" tallied three awards each on MBC's Show Champion and SBS's Inkigayo, a whopping 10 awards on MBC's Music Core, and to top it off, 14 more wins on KBS's Music Bank. This means that the song alone acquired 30 wins for the month of January.
Moreover, just this February, BTS celebrated another win for "Dynamite" with 9,812 points, tallying 31 awards in Music Bank, even beating IU's "Celebrity," which scored 5,617 points.
In addition, this win makes BTS's total amount of wins exactly 130, the first-ever South Korean entertainers to get this many wins.
The 31 wins of "Dynamite" is actually the most music show wins of all time in South Korean history. This is tied with another legendary performer.
Nicknamed the "Emperor of Ballads," Shin Seung Hun also won 31 wins in the year 1992. The song title he won with? "Invisible Love." This record has not been broken for over 29 years, but BTS's reach globally made sure to reach this mark.
© 2023 Korea Portal, All rights reserved. Do not reproduce without permission.
Tags:
Kpop
,
kpop news
,
Kpop updates
,
Big Hit Entertainment
,
Bit Hit Entertainment news
,
Big Hit Entertainment updates
,
BTS
,
bts news
,
BTS Updates
,
BTS Army
,
bts broke a record
,
what record did bts break
,
how many awards does bts have
,
BTS awards
,
BTS Dynamite
,
how many wins does dynamite have
,
how many wins does bts have
,
most famous kpop group
,
number of bts awards
,
number od bts dynamite awards