BTS, IU, Psy, Dreamcatcher Tops K-Pop Radar List Of 10 Most-Watched Music Videos This Week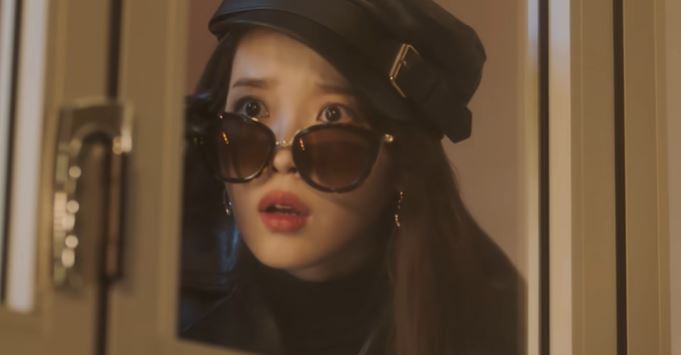 K-Pop Radar released the list for the "Weekly Top 10 Music Videos" for the sixth week of 2021, and only two of the ten videos were released this year.
Find out who is included in the list here:
#5 "Odd Eye" by Dreamcatcher
On January 6, Dreamcatcher returned with the final installment of their "Dystopia" trilogy. "Odd Eye" is the lead single of "Dystopia: Road to Utopia" which features a total of six tracks. The music video of "Odd Eye" is a masterpiece that shows the signature Dreamcatcher visual. It also highlights the hard-hitting choreography that Dreamcatcher has been known for. As of this writing, "Odd Eye" has more than 18 million views.
#4 "DDU-DU DDU-DU" by BLACKPINK
The world's hottest girl group, BLACKPINK, dropped the song and music video for "DDU-DU DDU-DU" on June 15, 2018, and since then, it has amassed a huge number of views catapulting BLACKPINK to global stardom. In less than a month, it has garnered a total of 142 million views on YouTube, and currently, the music video boasts a total of 1.48 billion views.
#3 "Gangnam Style" by PSY
Yes, third on this list is the 2012 mega-hit "Gangnam Style" by no other than PSY. This specific video garnered global attention during its release nine years ago! "Gangnam Style" has become the first-ever YouTube video to gain 1 billion views!
#2 "Celebrity" by IU
Released on January 27, IU has blessed us with yet another masterpiece. Since then, the music video for "Celebrity" was viewed 31.66 million times. Just this week alone, IU's "Celebrity" gained 12 million views. IU continues to prove her dominance in the Korean music scene being the "Celebrity" of celebrities.
#1 "Dynamite" by BTS
BTS is the global group of today! And that's a fact. Everything BTS touches turns into gold, so there's no surprise that their 2020 hit song "Dynamite" still dominates YouTube. "Dynamite" topped the K-Pop Radar list for three consecutive weeks now this 2021. As of this writing, "Dynamite" has amassed a total of 839 million views.
Here are this week's Top 10 Music Videos:
1. BTS - "Dynamite"
2. IU - "Celebrity"
3. PSY - "Gangnam Style"
4. BLACKPINK - "DDU-DU DDU-DU"
5. Dreamcatcher - "Odd Eye"
6. BLACKPINK - "How You Like That"
7. BTS - "Boy With Luv"
8. BLACKPINK - "Kill This Love"
9. BTS - "Life Goes On"
10. BLACKPINK - "BOOMBAYAH"
© 2023 Korea Portal, All rights reserved. Do not reproduce without permission.
Tags:
dreamcatcher
,
IU
,
BLACKPINK
,
BTS
,
PSY
,
Dreamcatcher odd eye
,
Dreamcatcher MV
,
Odd eye
,
New album dream catcher
,
BTS Dynamite
,
BTS Boy With Luv
,
BTS LIFE GOES ON
,
IU Celebrity
,
IU Celebrity MV
,
IU New MV
,
IU Comeback
,
IU New Song
,
PSY Gangnam Style
,
PSY Gangnam Style MV
,
BLACKPINK DDU-DU DDU-DU
,
BLACKPINK DDU-DU DDU-DU MV
,
BLACKPINK How You Like That
,
BLACKPINK Kill This Love
,
BLACKPINK BOOMBAYAH
,
K-Pop music
,
KPOP music video
,
kpop news
,
Kpop updates
,
KPOP top 10
,
New MV kpop 2021