#GOT7 Concert? #ENCORE Trends Worldwide After Members Post Cryptic Instagram Stories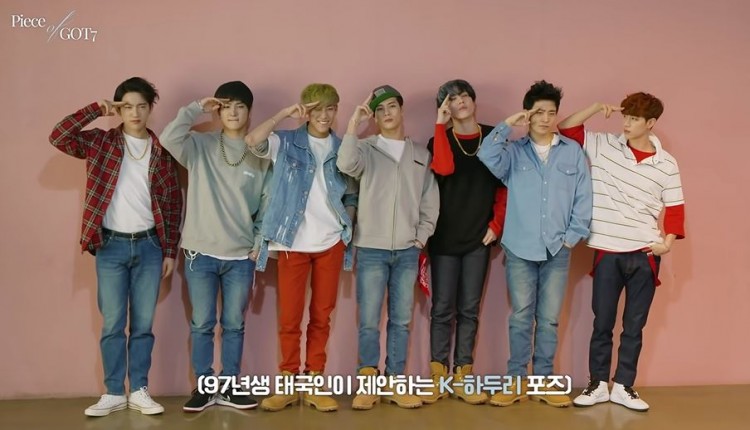 Exactly one month after the end of their exclusive contract with JYP Entertainment, GOT7 took "stan Twitter" by storm with their cryptic Instagram stories, leaving everyone in chaos - but in a good way.
GOT7 Prank Time?
Ahgases, or GOT7 fans, are scrambling with excitement after noticing that each of GOT7 members, Yugyeom, Jinyoung, JB, Mark, Bambam, and Youngjae, posted random letters on a black background out of nowhere. Meanwhile, Jackson posted a green confetti gif and a green heart on a black background.
"ENCORE " #GOT7 #갓세븐 @GOT7Official pic.twitter.com/asHPhw0MpM - 니콜 (@markbeomnyoung) February 19, 2021
Each member posted a specific letter that spells out E-N-C-O-R-E with Jackson adding a green heart emoji at the end that signifies GOT7's fandom color and dedication towards their beloved fans, Ahgases. This cryptic announcement from the seven boys made fans curious about their upcoming plans as a group, while some fans are claiming that the "cryptic letters" are a teaser for an upcoming GOT7 "ENCORE" stage or concert. It has only been a month since they left JYP to focus more on their solo careers while promising they are still together as a group.
#Youngjae
Of course, since craziness doesn't only run on GOT7's blood but also on the whole IGOT7 fandom, "stan TWITTER" is filled with memes
group project, but you're graded individually

bambam: pic.twitter.com/iauCyDuM7y - trisha KYG1 (@peachyparkjin) February 19, 2021
we should be changing our fandom name by now

GOT7 ENCORE#GOT7 @GOT7Official pic.twitter.com/I68JBIDmOm - hana YUGYEOM AOMG ROOKIE aus (@gwiyeomhana) February 19, 2021
ahgases later spacing out and thinking what is got7 really up to pic.twitter.com/3Iv9xbQyy1 - ً aly (@BBAMSVN) February 19, 2021
Aside from #GOT7 and #ENCORE, member #Youngjae also trended worldwide with more than 150K tweets. The reason is that fans waited for almost half an hour for the final piece of the cryptic puzzle, of which Youngjae was in charge of. Because of this some Ahgases made memes about Youngjae falling asleep while his bandmates are making a very important announcement to their fans, typical Youngjae.
got7 waking youngjae up to post an E on his story: pic.twitter.com/Sp71JB8E2B - loey ◡̈ (@teamwangs) February 19, 2021
After posting the last piece of the puzzle, Youngjae, being a sweet boy he was, apologized to his fans saying, "I didn't see my phone, I'm sorry Ahgases."
Youngjae: I didn't check my phone, sorry ahgase.....@GOT7Official #got7 pic.twitter.com/r3ZcFZVnd4 - 딸체 (@jaebambum) February 19, 2021
Are you excited about GOT7's #ENCORE? Stay tuned for more updates.
© 2023 Korea Portal, All rights reserved. Do not reproduce without permission.