I.O.I.'s Main Dancer Chungha Shares Possibility Of I.O.I.'s Return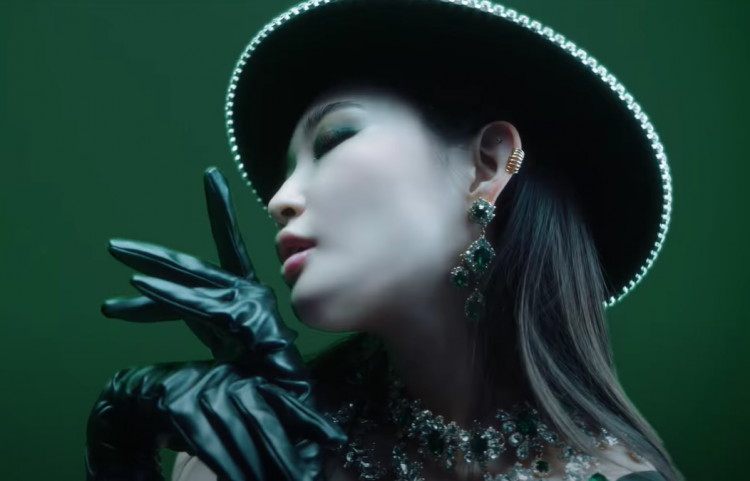 The 11 members of the K-Pop girl group, I.O.I., So-mi, Yoo-jung, Na-young, Chungha, Mi-na, Kyulkyung, Sejeong, So-hye, Yeon-jung, Chae-yeon, and Do-yeon, debuted together in April of 2016, right after they finished shooting Mnet's survival audition show "Produce 101".
The titular, Ideal of Idols, was considered the best of the best individual talents at the time. Hits like "Whatta Man," "Very Very Very," "Crush," and many more songs made rounds in the internet and K-Pop community. They promoted together until the end of January 2017, then went back to their initial management agency after that.
Since then, the K-Pop idols have either pursued individual careers or debuted with other groups with varying success. Whatever the results, I.O.I. will always be remembered for its bops and unique personalities. But like in most cases, a comeback is never out of the question.
Former I.O.I. main dancer, lead vocalist, and rapper, Chungha recently shared her thoughts on a reunion with the members of I.O.I soon. Last February 11, an interview of Chungha by hip-hop artist, Jessi, was uploaded online.
In the interview, Chungha was asked by Jessi if she still keeps in touch with the members of I.O.I and if so, who does she still keep in touch with. Chungha responded that she actually keeps in touch with most of the members. Not all 10 of them constantly, but frequently enough.
Chungha continued, "I keep in touch with Do-yeon, Yoo-jung of Weki Meki, Mina of Gugudan, Yeonjung of WJS, N, and Chae-yeon of IZ*ONE quite often."
After that, Jessi asked a follow-up question that if given a chance to reunite and drop an album with the girls following Chungha's album promotions, would she do it. Instantaneously, Chungha responded positively, "Yes, definitely. I'm down for it. It's our fifth anniversary, and we promised our fans that we would get together on our fifth anniversary in the past." Chungha continued with a somber face, "I hope that happens, but it's not going to be so easy as everyone's in a different company and situation and stuff."
Currently, Chungha is having a successful career under 88rising in November of 2020. She was set to release her first full-length album Querencia last January 4, 2021, but the release of the album was delayed to February 15, 2021, and had a successful release.
Her recent MV, "Bicycle," a song from her recent album, is currently out on YouTube and is garnering a plethora of hits.
© 2023 Korea Portal, All rights reserved. Do not reproduce without permission.