Sunmi Almost Wrote TWICE's 'CRY FOR ME', Here's Why She Did Not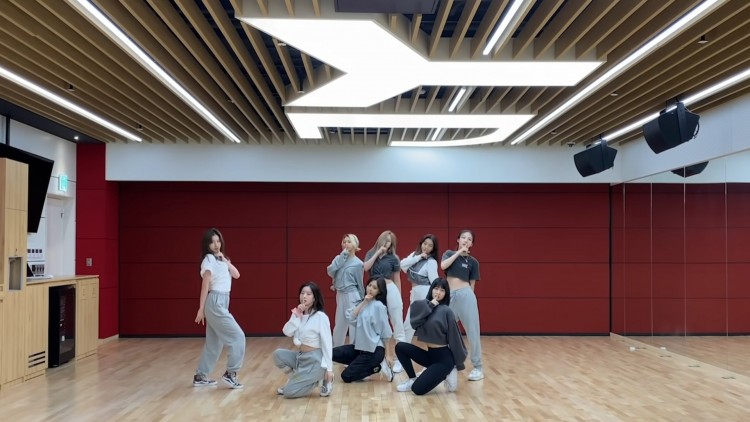 TWICE's upcoming official release for "CRY FOR ME" is just around the corner. On December 13, the nine-membered girl group from JYP Entertainment released a video teaser, "Concept Film: &" for the highly-anticipated release.
The concept film features TWICE as "mad girls" in black and white elegant outfits and alluring gazes that just exudes a dark and mature flavor that is way different from their previous releases. It also features thorny trees and candles hinting at the theme of sin and repentance.
The buzz for TWICE's "CRY FOR ME" is over the moon after the group's surprise MAMA 2020 performance. Because of this, a lot of theories from fans all over the world point out that "CRY FOR ME" is the culmination of TWICE's three-point story from "MORE & MORE" and "I CAN'T STOP ME."
Meanwhile, in a recent Vlive, Sunmi interacted with her fans and revealed a secret about TWICE's upcoming release. According to the "Gashina" singer, she was tapped by JYP Entertainment to write the lyrics for "CRY FOR ME."
"Did TWICE's song come out? Is 'Cry For Me' out? I saw their first stage at MAMA. I was asked to write the lyrics..." Sunmi revealed. However, she confessed that she turned down the opportunity. "...I was so busy with my promotions at that time that I couldn't," she added.
Sunmi then asked if it was already officially released and praised the song. "Oh, it hasn't been officially released yet? I see. The song is so good though," Sunmi said.
The former Wonder Girls member is also a known songwriter who has penned her solo track such as "Gashina," "Heroine," "Siren," "Noir," "Lalalay," and a lot of other songs for her previous group and other artists.
"CRY FOR ME" is set to be officially released on December 18 at 12 AM, EST. For now, you may pre-save the single by clicking this link.
© 2023 Korea Portal, All rights reserved. Do not reproduce without permission.